Category:
Cleaning Questions
Does your property manager have best practice cleaning services in place?

 6 Important Cleaning Questions
Question 1 : "Do you have a dedicated cleaning team?"
iTrip Park City Answer: Yes, we actually have two professionally trained teams! One team for cleaning and disinfecting the properties, and another for post-rental inspections which ensures the property is  is guest-ready. Each property is also inspected after guests to ensure there was no damage that incurred. Each team follows the iTrip cleaning SOP (standard operating procedures). Excellent vacation rental cleaning can be difficult to find yet is one of the key factors in a successful rental.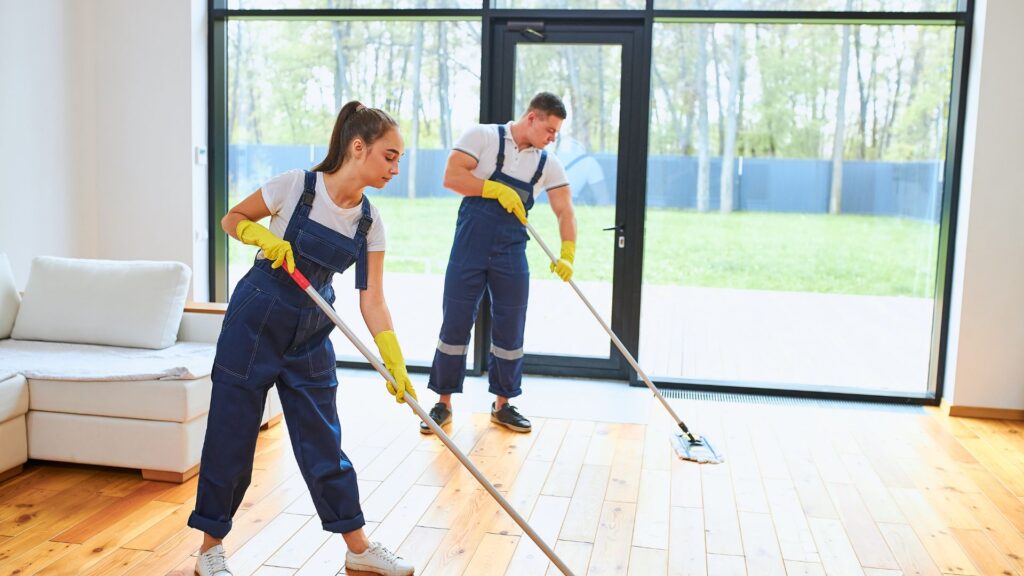 Question 2 : "What is your relationship with your Cleaning Team?"
iTrip Park City Answer: The short answer – we have an excellent, respectful relationships with all team members! Here at iTrip Park City we value people and relationships – we work hard and we play hard! The majority of the cleaning team members have been with us for over a decade and we have very little to no turn over. All members of the iTrip family are valued team members, each supporting one another. All teams share the common goal of to providing the best customer service to guests and home owners.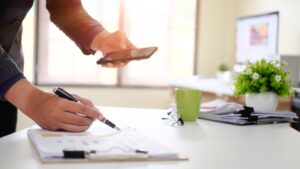 Question 3: "What is your process for cleaning and disinfecting?"
iTrip Park City Answer: Cleaning services are taken seriously at iTrip Vacations Park City. Enhanced cleaning is and should be expected from all property managers. A clean property is the #1 most important amenity in our post-COVID world – it is imperative to have a professional service with a CDC-approved property procedure and process, which we do!
Each home has an assigned, professional cleaning crew trained to follow the iTrip cleaning SOP (standard operating procedures). Each uses our integrated app, which provides custom cleaning templates, real time status updates, damage reporting and more. Additionally home owners have the added benefit of specifying any special requests that the cleaners will follow (for example, please put the TV remote in the basket on the coffee table).
Triple sheeting is a standard for all iTrip Park City properties. Triple sheeting is a technique where three sheets are used to make a bed, instead of a duvet cover or bedspread. The first sheet is placed on top of the mattress protector and can be a fitted or tucked in flat sheet. Next is a flat sheet which lays between the guest and the warmth layer (blanket/insert).  All linens are professionally washed between guests at an off-site facility.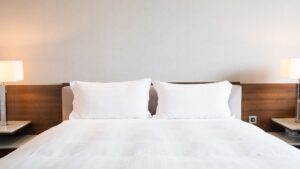 Question 4: "Do you have a linen program /  linen rentals and what does it cost?"
iTrip Park City Answer: Absolutely! iTrip Park City has a linen program which includes resort style triple sheeting, towels and kitchen linens. Our resort style triple sheeting option ensures that every home is stocked with hotel-quality linens. All bedding is washed between guests at an off-site facility.
As part of the iTrip standard all linens must be in excellent condition – free of stains, holes, fraying, pilling etc. When an item is worn out and is no longer up to standard, fresh replacements are provided and the old linens are donated to a local animal shelter. There is no extra charge or fee for the new items, they are included in the linen program. Our linen program makes it easy to maintain a high quality guest experience, which in turn equals better reviews for your home! Contact a member of the iTrip Park City team for current rates.
Question 5: "How do you know the status of cleaning for each property?"
iTrip Vacations Park City Answer: Through our integrated cloud-based systems, real time alerts are received when cleaning teams arrive and when they finish cleaning. The team uses a room-by-room template to ensure everything the owner cares about is taken care of and thoroughly cleaned and inspected. These alerts are sent to all members of our team – they're especially helpful to our guest services team during peak seasons when requests for alternate check in / check out times are high.
Question 6: "Is there a separate process for inspecting the cleaning that was performed to ensure everything is guest-ready?"
iTrip Park City Answer: Yes! This is a critical step in ensuring that nothing is missed during the cleaning and disinfecting process. Also, the inspector provides a room-by-room custom setup to ensure the home is prepared to your specifications.
For more information on finding the best Park City property management please visit Park City's Best Property Management Company.