Park City is a perfect year round destination teeming with seriously fun activities that will keep you entertained and active during your summer break! In this post, we will take a look at 5 Seriously Fun Summer activities in Park City!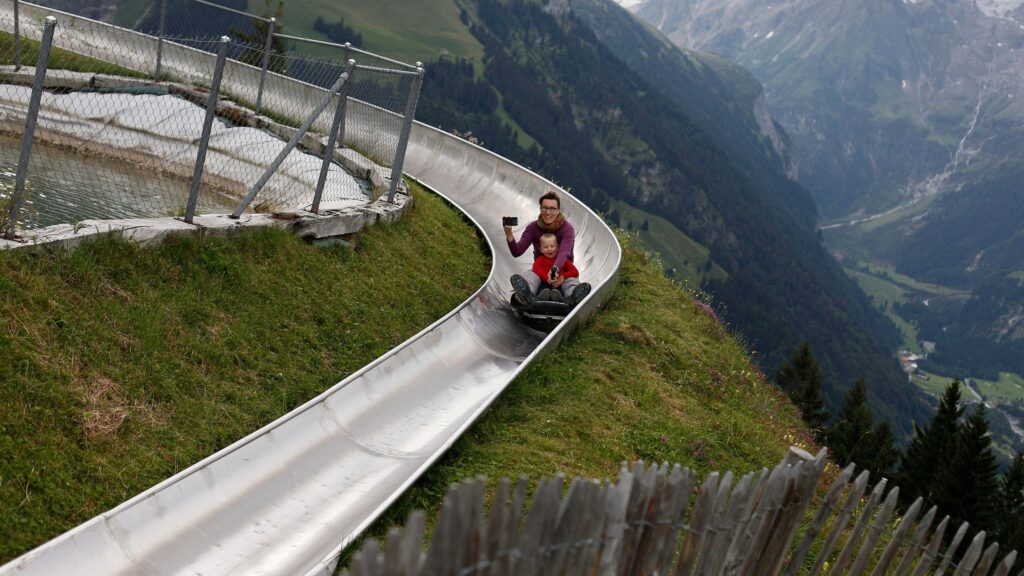 1. Alpine Coaster and Zip Line: If you are looking for a serious thrill, the Alpine Coaster and Zip Line should be at the top of your list! Both of these attractions are located at Park City Mountain Resort, where you can speed down the mountain on a unique coaster or fly through the air on a zip line. The vista of verdant woods and majestic mountain surroundings is awe-inspiring & unforgettable.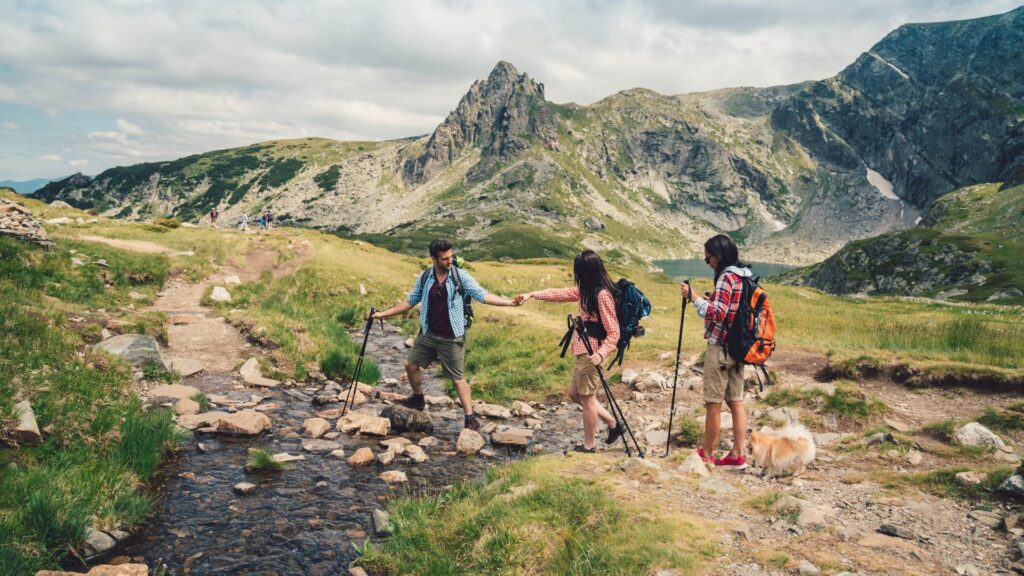 2. Hiking: Park City hiking is seriously fun; there is a wide variety of terrain and breathtaking vistas around every corner. The Wasatch mountains are adorned with breath-taking trails and picturesque landscapes, burbling streams and local wildlife.  Take a break from the hustle and bustle of city life and head to the trails. You can hike through forests, waterfalls, and scenic viewpoints. The most popular hiking trails include the Park City Summit and the Quarry Mountain Trail. There are several online apps (like alltrails) which allow you to set your ideal parameters and can guide you to your perfect hike!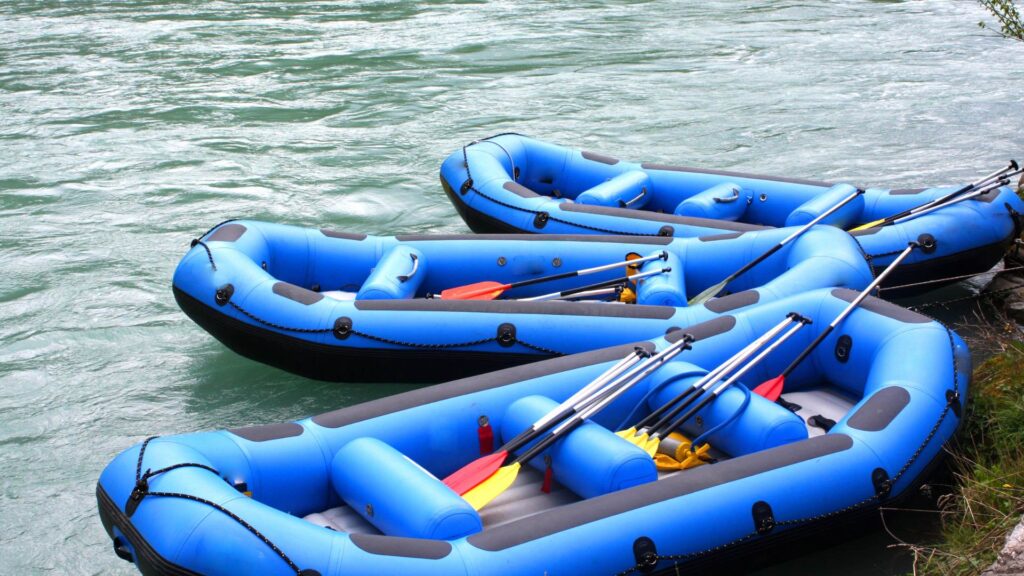 3. River Rafting: River rafting in Utah is serious – seriously fun! Park City has easily accessible waterways like the Weber and Provo River, which are perfect for river rafting and tubing! There are several companies in the area that offer guided tours and tube rentals. Spend an afternoon on the river enjoying the beauty of nature while battling thrilling rapids. River rafting is a perfect activity for groups of friends or families seeking a fun outdoor adventures!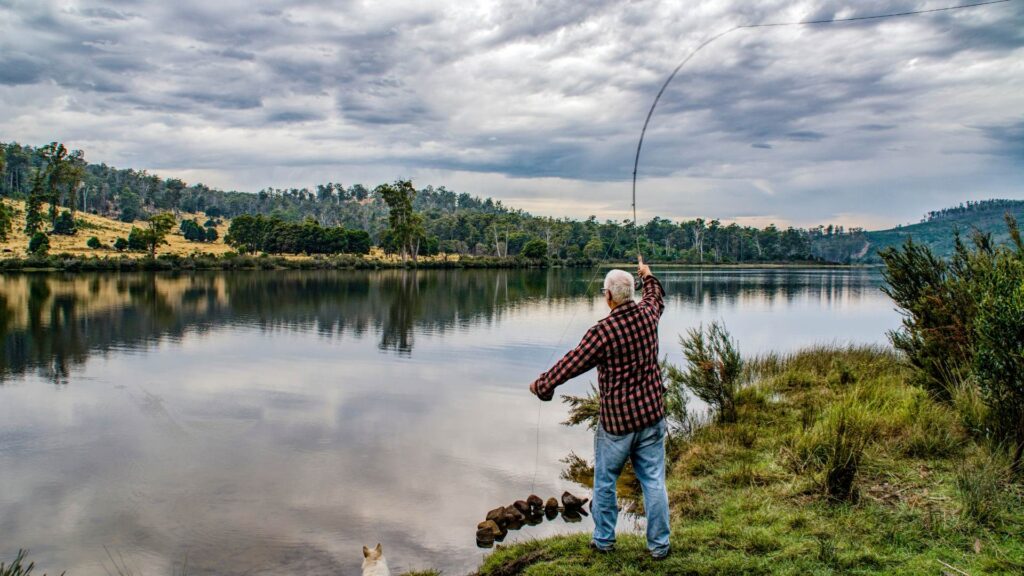 4. Fishing: Whether you are an experienced angler or a beginner, Park City has excellent fishing opportunities for everyone. The pristine rivers and waters in the region are stocked with rainbow, brown, and cutthroat trout. Local fishing guides provide equipment and expertise to help you have a memorable and enjoyable fishing experience.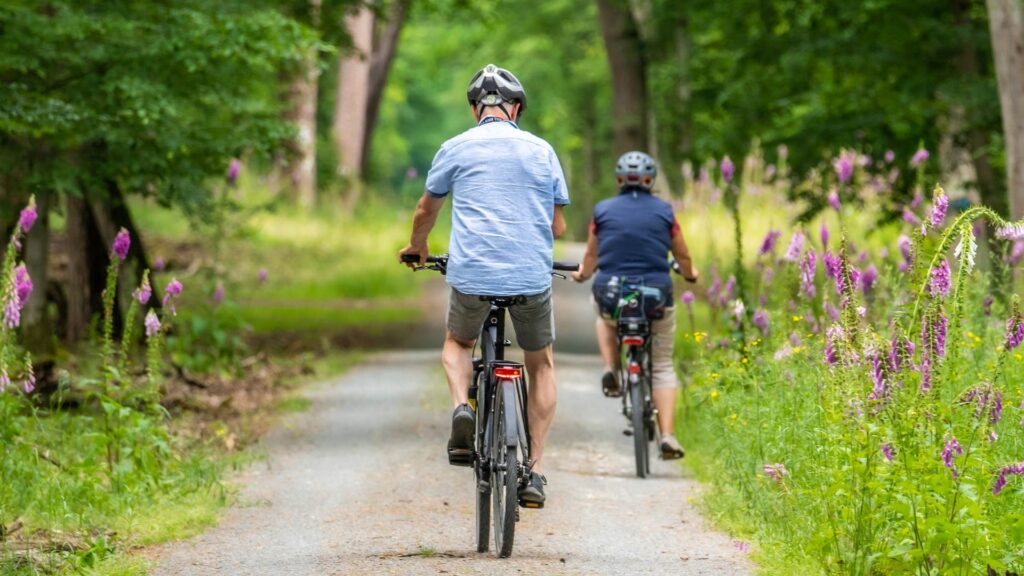 5. Bike Riding: The bike riding in Park City is a great way to enjoy the warmer months – visitors will find that there are trails and paths for all levels of riders. From off road mountain bike trails to smooth city trails, there is something for everyone!  The city also has a well-organized mountain bike park that offers beginner, intermediate, and advanced trails. The various mountain trails are easily accessed from the chair lifts at the local ski resorts; difficulty levels vary from downhill bike riding to cross-country riding, all of which deliver an adrenaline-filled experience.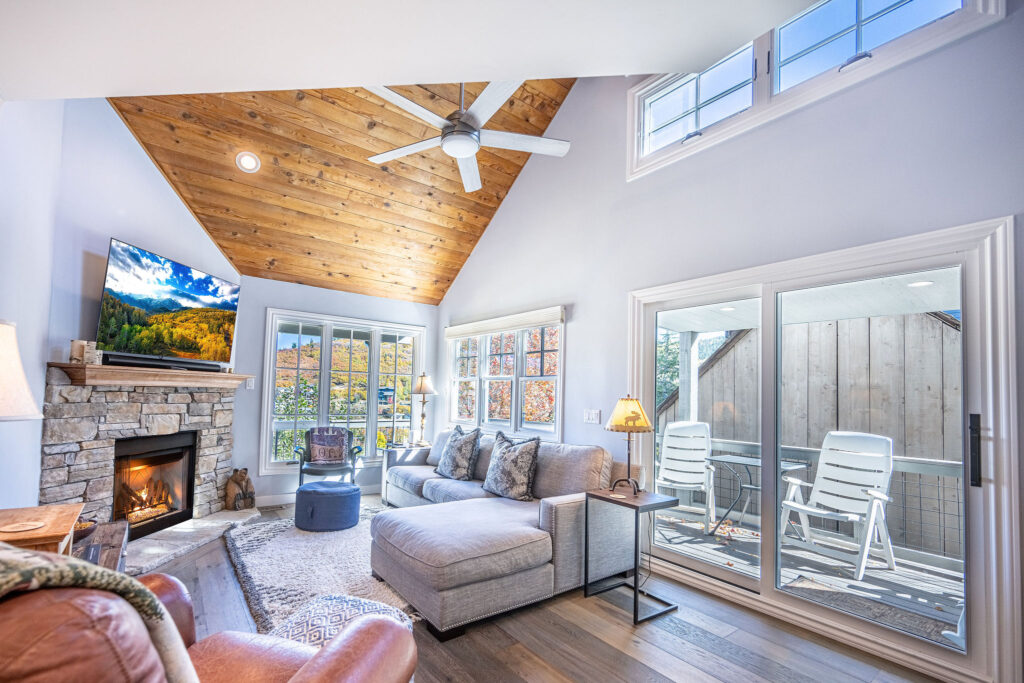 Whether you're visiting from out of town or just enjoying a staycation iTrip Park City is here to help you plan your perfect Park City Vacation – from vacation home rentals to free included seasonal activities we would love to help you reserve your best vacation ever!
Park City, Utah, is indeed a summer haven for outdoor enthusiasts seeking adventure. From alpine coasters, zip lines, hiking, river rafting, fishing, and bike riding, the activities are endless and will cater to thrill-seekers of all ages. Head to Park City this summer and try out these activities for a memorable and enjoyable time surrounded by the captivating scenery. Don't waste a minute; make Park City your next summer vacation destination!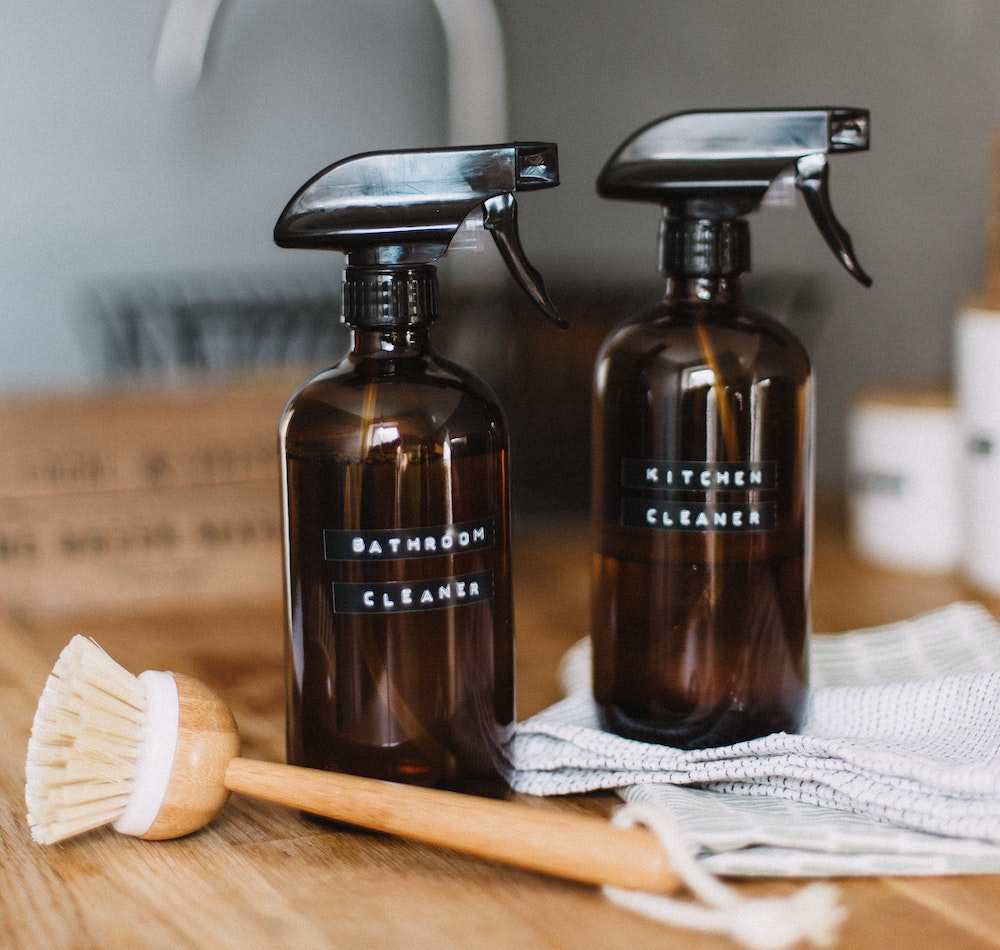 Read Next →
6 Important Vacation Rental Cleaning Questions To Ask Your Property Manager
Categories: Park City, Park City Home Owners, Park City Property Management, Park City Vacation Homes, Vacation Homes Park City
Park City Summer Family Favorites (part 1)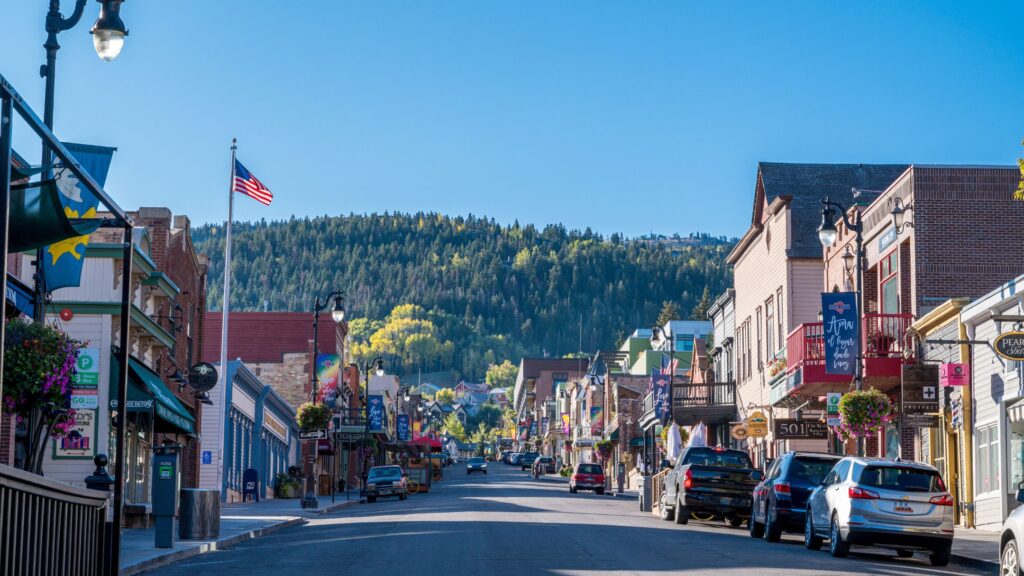 Park City is a beautiful mountain town known for its world-class ski resorts, golf and picturesque scenery. We polled the kids of iTrip (all 10 of them) about their favorite local summer spots and after much deliberation, this is their "locals guide to Park City". We hope you'll agree that there's something for everyone – from scrumptious donuts to exciting alpine slides, Park City has so much to offer for families traveling with children. In this blog post, we will take a closer look at the top five kid-approved Park City spots that are a must-visit on your next family vacation.
Favorite Donut Shop – Mirror Lake Donuts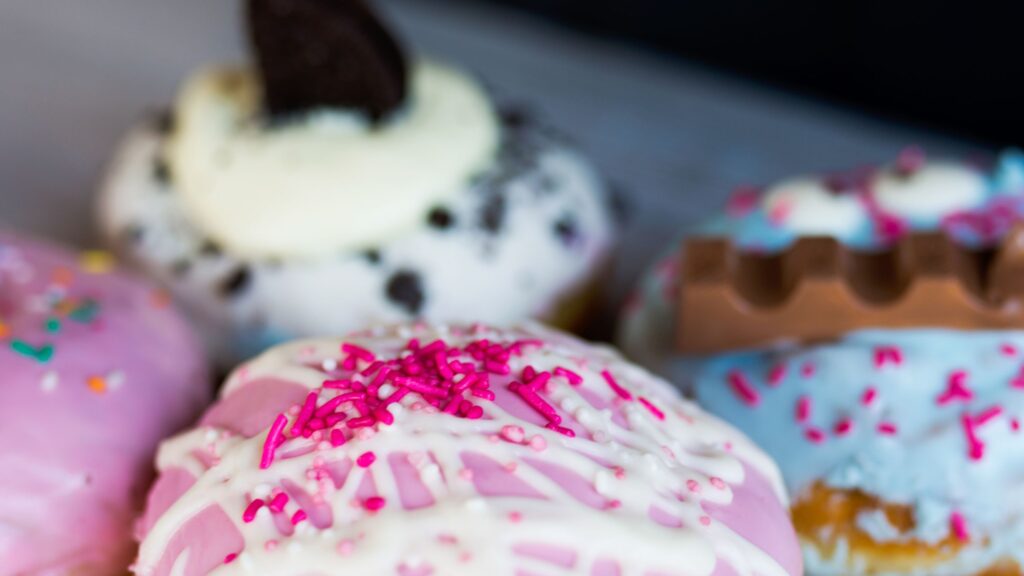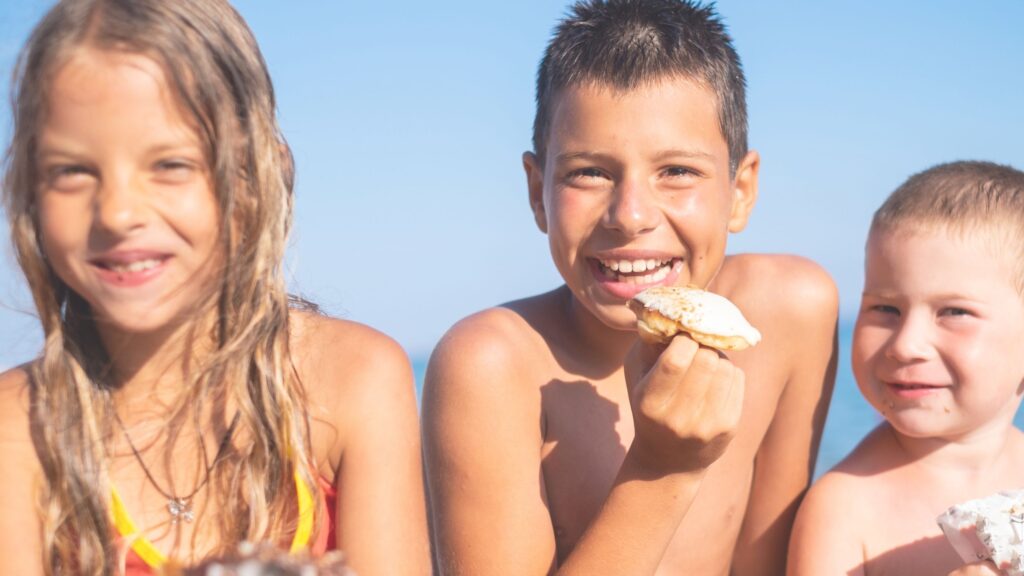 Aiming to be the favorite Aunt? Then start your summer day off right with a delicious treat from Mirror Lake Donuts. Located just outside of Park City (in Kamas Chevron) is one of our favorite spots for a sweet treat! Their HUGE, homemade donuts are the perfect way to boost your energy before a day full of exploration. Some of our favorites are their apple fritters, all things sprinkles and their classic glazed donuts are a classic! Be sure to check them out on instagram for their hours and unique weekly flavors: instagram.com/mirrorlakestation
Pro-tip: Go early or give them a call and order ahead of time!
Favorite Stroller Friendly Hike – McPolin Farm Nature Trail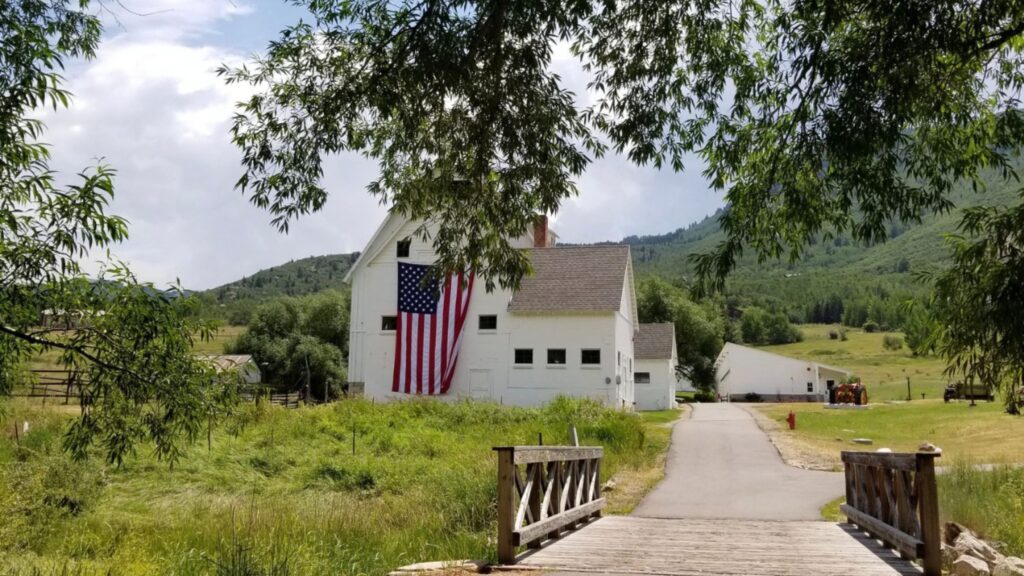 Get your kids out in nature by taking a hike on McPolin Farm Nature Trail. This stroller / wheelchair friendly, easy-to-navigate trail is perfect for families who want to enjoy the great outdoors without feeling overwhelmed. It's perfect for kids of all ages and can take as long as you'd like (when the kids were little their favorite thing was to scooter over the bridge and up/down near the barn). With stunning views of the surrounding mountains and plenty of wildlife to spot, your little ones will be entertained for sure! The trailhead is located just a short distance from the center of Park City, making it a convenient activity to do during your trip.
Pro-tip: Be sure to follow the signs for the parking lot – It can be a little confusing as it's on the opposite side of the street from the white barn; there's a tunnel that goes underneath to the park.
Click for details: visitparkcity.com/listing/mcpolin-farm-nature-trail
Favorite Thrill Ride – Alpine Slide at Park City Mountain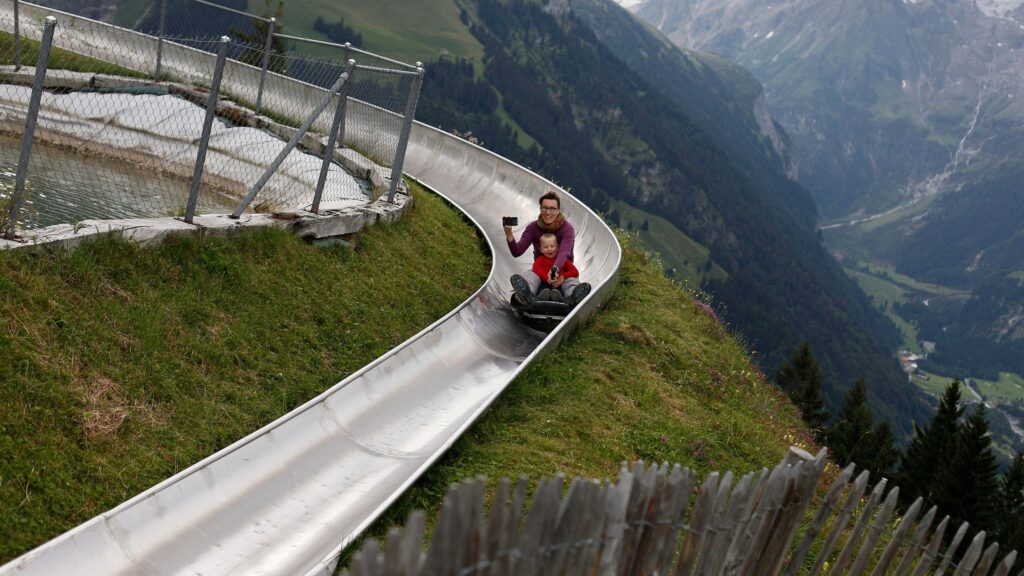 The alpine slide is a unique hybrid of a rollercoaster and a slide. Our kiddos love the ride up the Payday Ski Lift almost as much as the coaster itself! This is perfect for all levels of thrill seekers – each driver can control their speeds down a 3,000-foot track, taking in the stunning scenery as they zoom down the mountain. Whether you're a daredevil or just looking for a fun time, this activity is perfect for children of all ages!
Pro-tip: Check their site for hours, pricing and rider requirements
parkcitymountain.com/explore-the-resort/activities/summer-activities/alpine-slide.aspx
Favorite Fast Casual Dining – Main Street Pizza & Noodle
For a delicious, kid-friendly meal, head to Main Street Pizza & Noodle. They serve up a variety of creative noodle dishes and mouth-watering pizza pies. We love the BBQ pizza and the kids menu has lots of choices to please even the pickiest of eaters. The casual atmosphere and quick service make it a great spot for families on the go. Plus, they have a nice selection of craft beers and wine by the glass which makes it a great option for parents looking to unwind after a busy day.
If the restaurant is too busy order ahead and take it to the nearby city park: mainstreetpizzanoodle.com
Pro-tip: Order smaller sizes of a couple different pizzas to get a good sampling!
Favorite Toy Shop – JW Allen & Sons Toys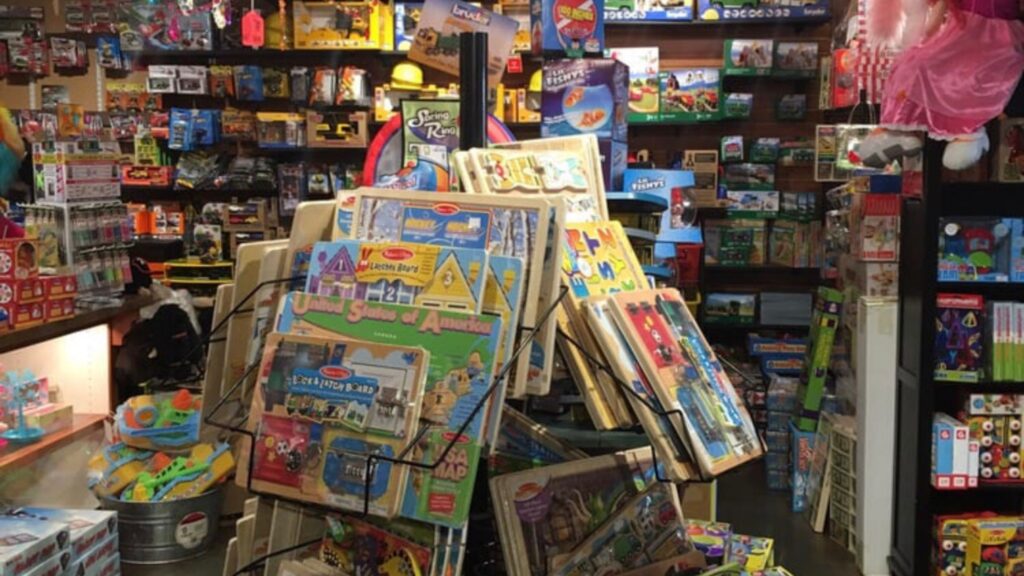 If you're looking for a toy shop that will provide a nostalgic, magical experience for your kids, this is the place to go! Located in Kimball Junction, Park City (closer to the freeway) this is our go-to toy shop. This is a cute little store that carries everything from Legos to the family board games to old-fashioned candy (remember zotz, button candy, pop rocks)We love the super friendly staff too! www.facebook.com/parkcitytoystore/
Pro-tip: Have the littles save their money for a budget friendly shopping trip:)
Follow us on social for Part 2 https://www.instagram.com/itrip.pc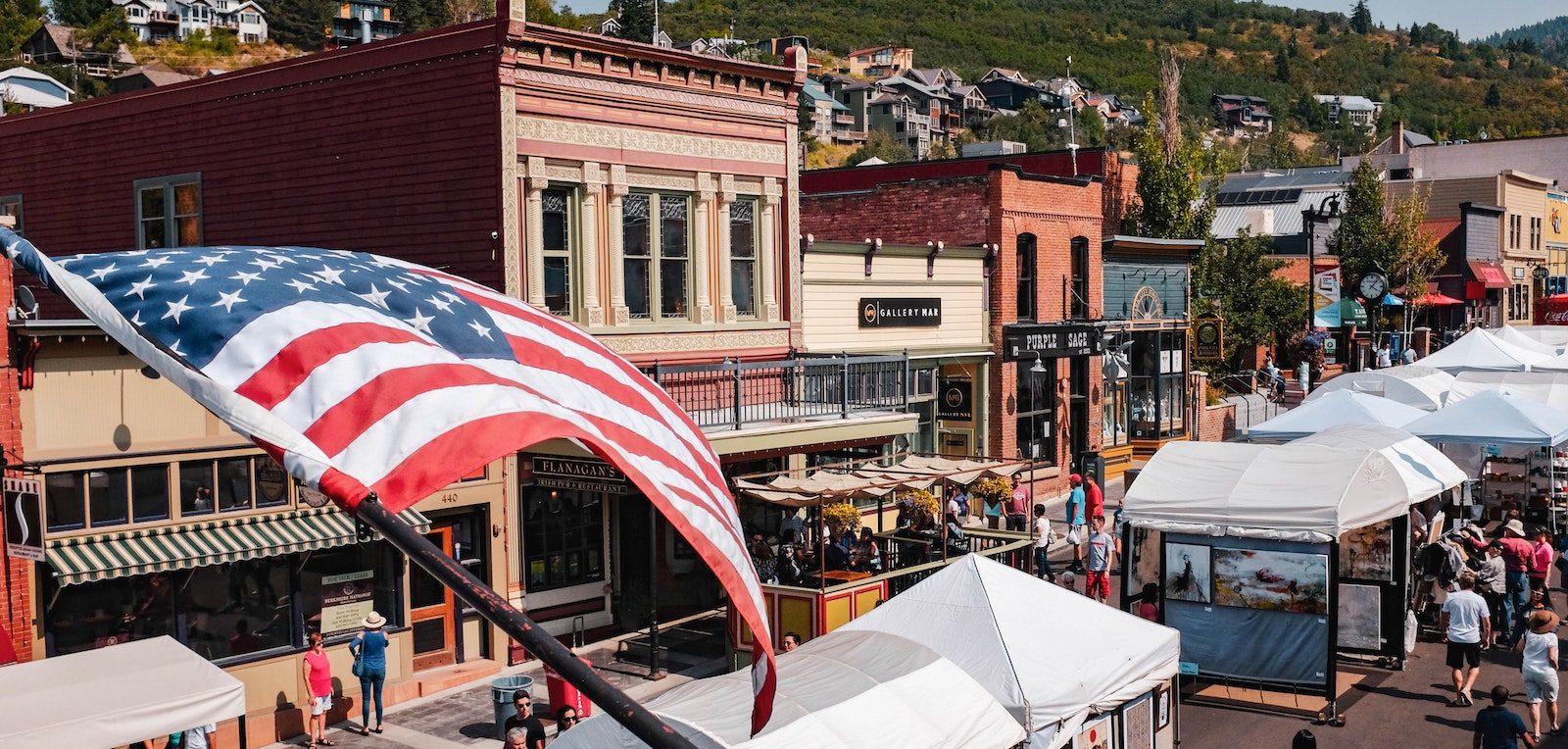 ← Read Previous
Park City Vacation Rental Demand Expected To Boom Summer 2021
Categories: Park City, Park City Home Owners, Park City Vacation Homes, What's Happening in Park City
Park City is one of the best cities for vacation. There is beautiful weather all-year-round, from warm summers great for golfing to cold winters great for skiing. It is also home to world-renowned skiing resorts. It also has a beautiful landscape highlighted by the Wasatch Mountain Range. It is a city where you would feel content to vacation every year, so now is the time to consider buying a vacation home in Park City.
The real estate market in Utah is friendlier than in any other state, making it just one of the reasons to buy a vacation home in this desirable location. Here are six 6 Advantages to Buying a Vacation Home in Park City:
Real Estate Value is Stable in Park City
Utah has one of the friendliest real estate markets. Here, real estate values are so stable that the housing downfall of 2008 didn't have much of a lasting impact. Prices didn't fall that deep, and more importantly, the situation seems to have made real estate values even more stable today.
Home values have been rising steadily since 2008 and expect to remain stable in the coming years. When you are buying a vacation home in Park City, you will be making a substantial investment.
It Will Save You Money on Your Own Vacation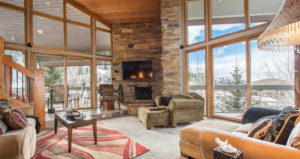 Lodging is one of the highest costs of vacationing. Renting hotel rooms for the whole family is expensive. What's more, there are restrictions on what you can do and when you can come and leave. Room service is costly, and the food and drinks aren't always up to your expectations.
It is more comfortable and more affordable to buy a vacation home in Park City. You can come and leave as you like, bring your pets, cook home-made meals, and more – you own the place!
Mortgages are Competitive
The current tax law states that you can write off as much as $750,000 in mortgage interests. Combined mortgages for two homes cannot total or exceed $750,000. However, it can be a benefit to consider when buying a vacation home in Park City, Utah. 
Make Additional Income from a Vacation Home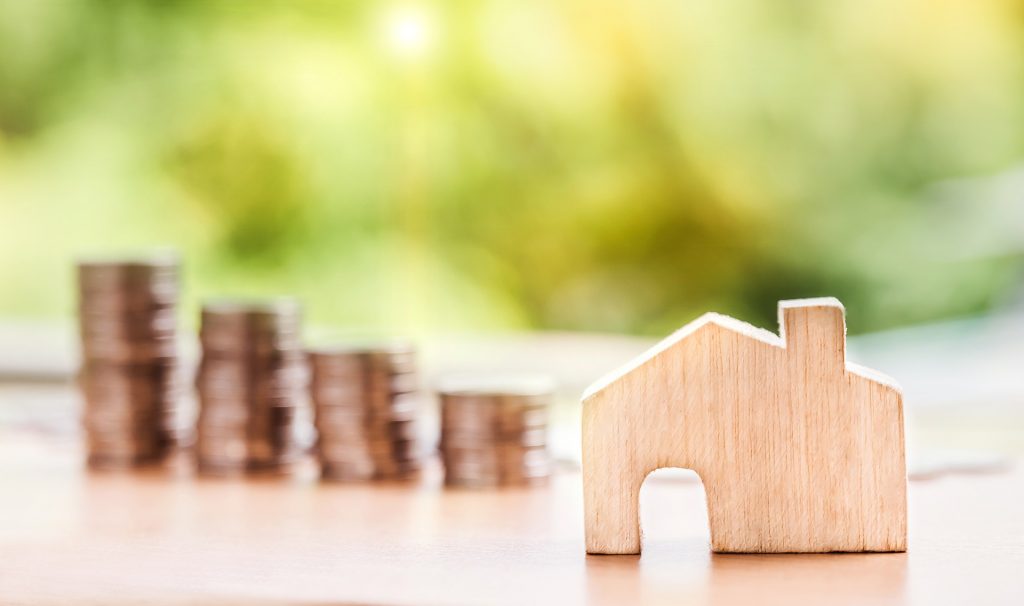 Many other people agree that staying at a hotel during your vacation has more shortcomings than benefits. To this end, a lot of people are willing to rent a vacation home whenever they are in Park City, and your vacation home can always be listed whenever you are not visiting. Renting out your vacation home in Park City will give you extra income to provide you with the financial flexibility you have been looking for.
Park City remains a top vacation destination. What's more, you don't have to worry about paperwork and maintenance. Professional rental management services such as iTrip Park City, a leading rental management company, will get you the best deals while also working around the clock to ensure that your vacation home's privacy and security remain intact.
Park City Truly is a Top Vacation Destination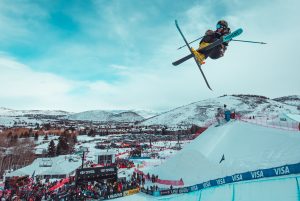 Park City truly is one of the top vacation destinations in the U.S. The city is home to several world-renowned ski resorts and year-round activities for the whole family. The summers are warm, and the winters are just cold enough for an exciting ski vacation. Besides skiing, other winter activities include tubing, riding horse-drawn sleighs, snowshoe guides, and taking snowmobile tours. The city also hosts its annual winter Sundance Film Festival where you can meet some upcoming Hollywood big-wigs.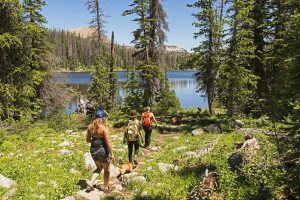 The summer also offers a wide range of outdoor activities, ranging from hiking and mountain-climbing for those seeking a challenge to golfing for those seeking to take it easy. Main Street is also robust and beautiful during summer. You can expose your kids to some exotic culture and history by giving them tours of the Park City Museum or Egyptian Theatre.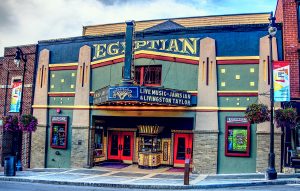 Park City is the Kind Of Place You Want to Come Home To.
Park City is the kind of place you can make lasting memories with your family and friends. Considering its proximity to Salt Lake City Airport, it is easy to come and go whenever you wish. When you buy a vacation home in Park City, your family will look forward to visiting. You can quickly return to your new home whenever you want.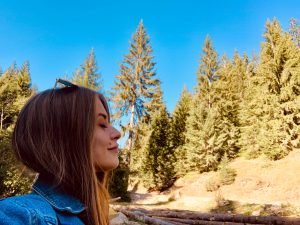 Final Thoughts
Buying a home is one of the most significant investments you can make. Before buying a vacation home in Park City, it is essential to consider all the critical factors, including property management. Park City is an excellent choice for those considering a second home. Contact us today or call (435) 655-5834 719) 539-6953 to find out more about our property management services.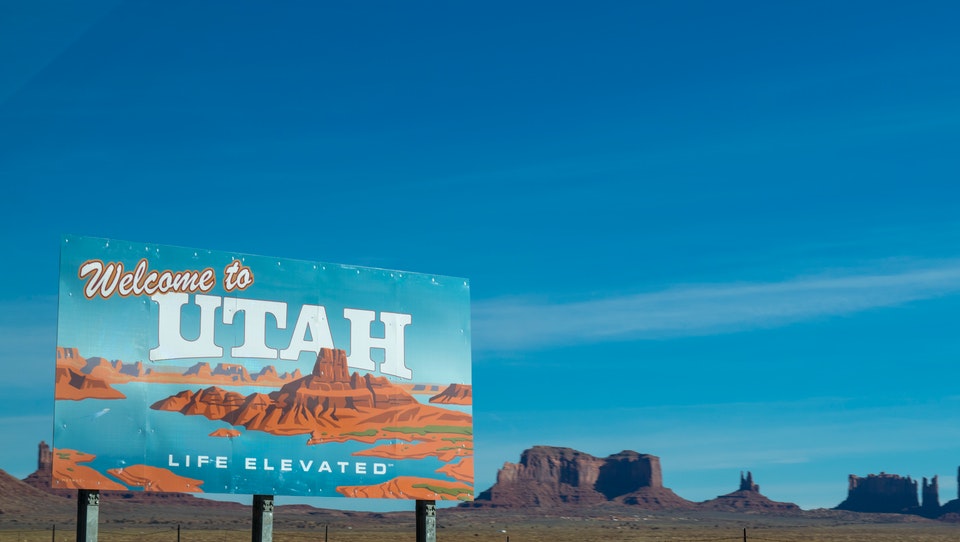 ← Read Previous
What's Happening in Park City this Summer
Categories: Deer Valley Resort, iTrip Park City, Park City, Park City Mountain Resort, Summer Activities, Utah Olympic Park, What's Happening in Park City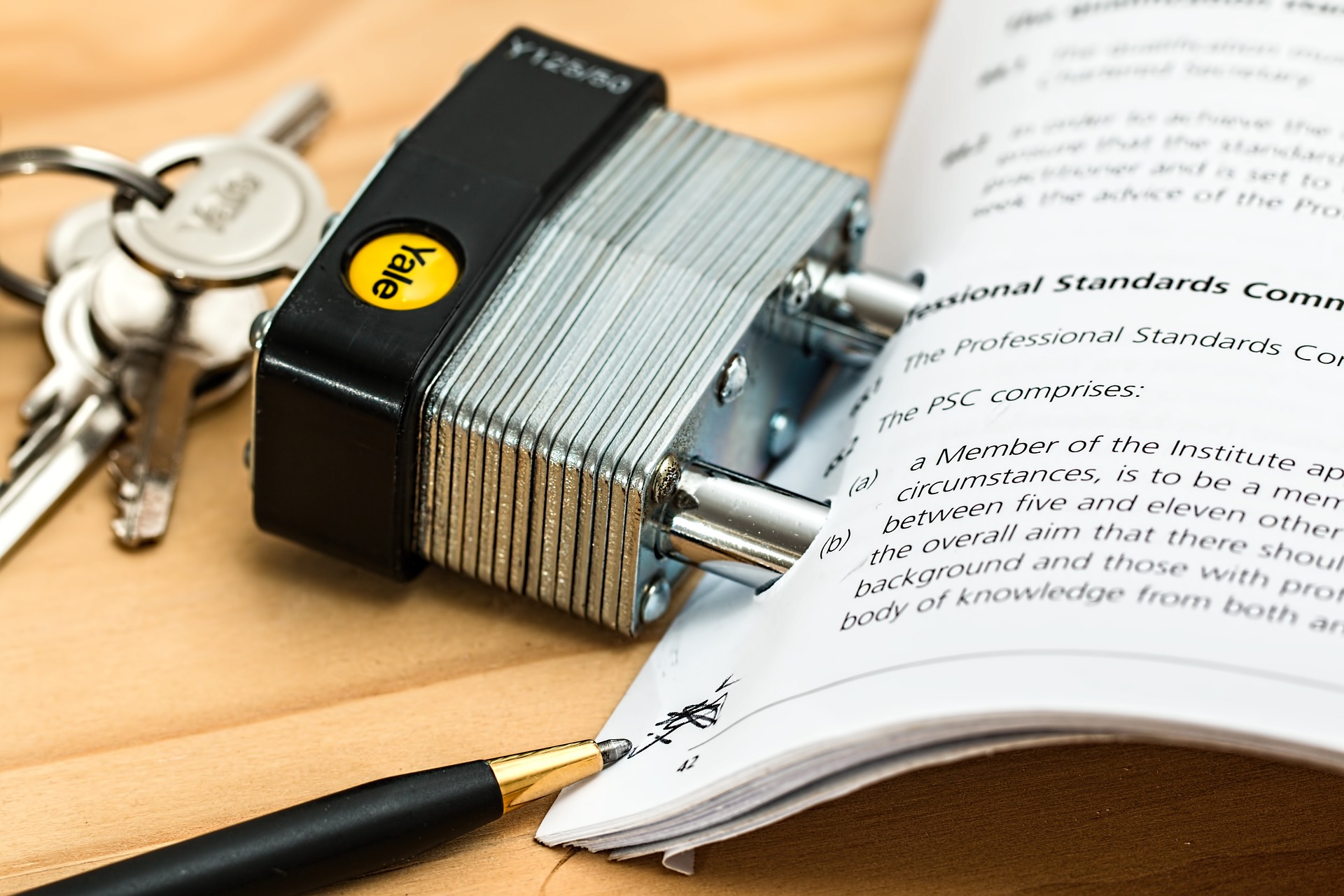 Read Next →
Park City Short-term Vacation Laws Cheat-sheet
Categories: park city rental law, park city vacation law, rental vacation laws park city, vacation laws