Are you looking to enjoy a memorable vacation in Park City, Utah?  Curious about the Park City short-term vacation laws?  Well, here's all you need to know. Planning a successful vacation is not always easy as it sounds. Many factors come into play whenever you plan your vacation itinerary. However, one aspect that most vacation seekers ignore is the vacation laws. Every destination has a unique set of rules that you should consider when purchasing a second vacation home. In most cases, laws are in place based on the popularity of the destination. If you are looking at Park City as a vacation home site, be sure to review our Park City short-term vacation laws cheat-sheet. 
What should you know about Park City vacation laws?
Understanding vacation laws can be overwhelming. If you plan to become a short-term rental provider, you'll need to look at the critical details of the laws that pertain to your property. One of the essential highlights in the Park City short-term vacation laws surrounds licensing.
Licensing plays an essential role in ensuring various facilities meet the necessary operational standards. These licenses are certified by the Planning Department and Department of Building Safety and are vital to ensure the safety of all residents and visitors. Nonetheless, other agencies exercise regulatory authority to enforce the laws. These licensing regulations make Park City safe for residents and visitors alike. The licensing policies influence residential and vacation laws. The key policies that determine Park City's short-term vacation laws are as follows.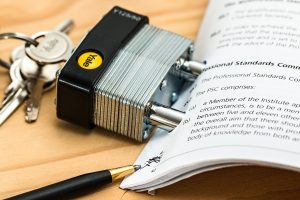 Standards
The Park City short-term vacation laws are heavily dependent on meeting specific standards. If you are looking at enlisting a short-term vacation service, most probably, you'll only find a licensed one. The licensing rules dictate that short-term vacation service providers undergo rigorous standard checks to ensure their facilities comply with the recommended building designs and maintenance levels. If you seek to establish a short-term vacation facility/service, acquiring the proper certification will come in handy to ensure seamless operations. 
When it comes to land management, it's all about adopting policies that don't infringe on the environment. Proprietors are required to maintain a healthy environment by adopting proper building designs and methods. Additionally, providers ought to provide regular land management services. This law not only applies to property owners but residents and visitors as well. The responsibility of maintaining high environmental management standards also falls on tenants. 
Nightly rentals are arguably the most sought-after short-vacation services in Park City. However, anyone offering this service needs to acquire a nightly rental license. The licensing process involves a thorough inspection of the property to ascertain habitability. The host is also required to initiate reliable emergency procedures for renters. The property owner should provide contacts of a local person to address emergencies or complaints.
The state laws of Utah govern Park City. Therefore, hosts are obligated to pay taxes on room services collected by the state on behalf of all Counties and Cities. Known as Transient Room Tax, this tax applies to establishments such as motels, inns, vacation homes, holiday apartments, and rental properties. Under Utah short-term vacation laws, a service is considered "short-term" if it doesn't exceed thirty days. 
Visitors are required to ensure they make legally binding commitments that they can actualize. Contracts and leases that have a legal framework are enforceable by law. Legal commitments require the proprietor and tenants to honor their responsibilities towards each other. 
What's the Importance of the Park City Short-term Vacation  Laws?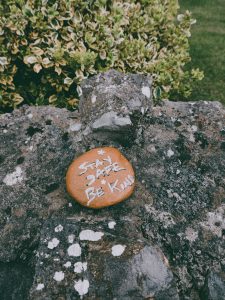 Following these laws is one sure way of staying, ensuring your rental property remains in good standing with the city. The Park City short-term vacation laws apply to all the entities involved in the demand and supply cycle. So, why are these laws necessary? There are three key reasons.
The essence of enforcing laws is to enhance a stable environment for the hosts and tenants. Park City's short-term vacation laws help to ensure that both parties enjoy a cooperative relationship. These laws translate to the safety of the tenet and the safety of the property.
When looking for a short-term vacation service, you certainly want to get value for your money. Short-vacation laws breed the perfect grounds for transparency as you only pay for the appropriate standards. For any service listing to get the operational nod, they need to guarantee the client's safety and satisfaction. Being a vacation hotspot, the Park City short-term vacation laws ensure only the best services enjoy the market share.
Regulations in Park City allow visitors to enjoy various lodging options and ensure requirements are met to the fullest extent. Investors also have a fair opportunity to capitalize on the opportunities available. Park City, therefore, becomes a reputable destination where visitors benefit by enjoying the best quality services.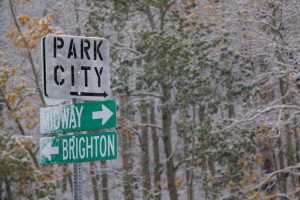 The Park City short-term vacation laws are an integral aspect of the area's tourism sector, and these regulations have contributed to the growth and popularity of this location. Your commitment to becoming a second homeowner in Park City will prove to a smart decision.
Enjoy years of family vacations coupled with peace of mind knowing your safety is guaranteed. Visitors need to look out for licensing when choosing a short-vacation service. iTrip Park City is the authority on current laws surrounding rental properties and passes this knowledge on to their homeowners. Have peace of mind and ensure your property is occupied within the laws when you partner with iTrip Park City. Contact us today for your property management needs in Park City, Utah.