Category:
Park City Vacation Rental Property Management
Does your property manager have best practice cleaning services in place?

 6 Important Cleaning Questions
Question 1 : "Do you have a dedicated cleaning team?"
iTrip Park City Answer: Yes, we actually have two professionally trained teams! One team for cleaning and disinfecting the properties, and another for post-rental inspections which ensures the property is  is guest-ready. Each property is also inspected after guests to ensure there was no damage that incurred. Each team follows the iTrip cleaning SOP (standard operating procedures). Excellent vacation rental cleaning can be difficult to find yet is one of the key factors in a successful rental.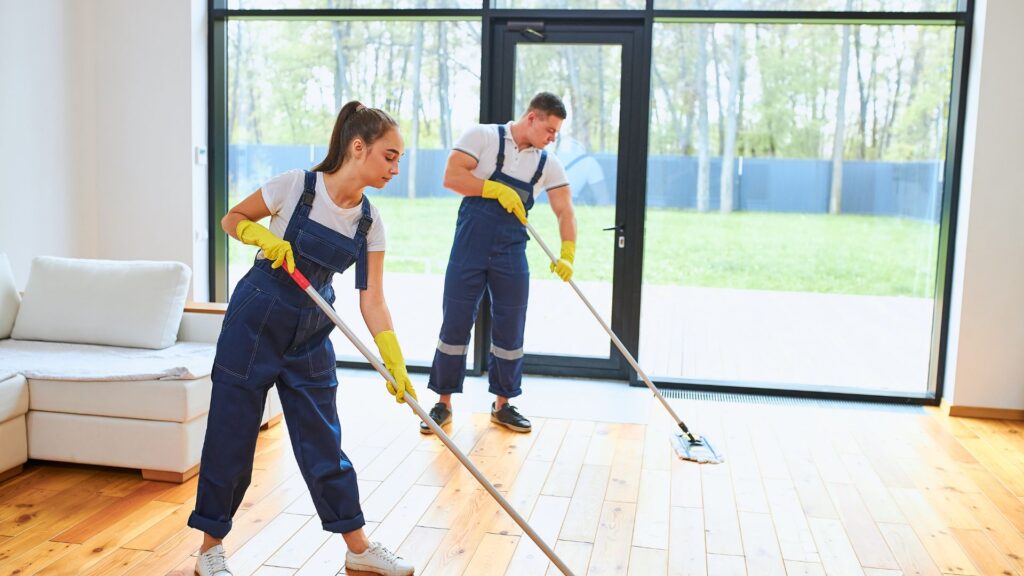 Question 2 : "What is your relationship with your Cleaning Team?"
iTrip Park City Answer: The short answer – we have an excellent, respectful relationships with all team members! Here at iTrip Park City we value people and relationships – we work hard and we play hard! The majority of the cleaning team members have been with us for over a decade and we have very little to no turn over. All members of the iTrip family are valued team members, each supporting one another. All teams share the common goal of to providing the best customer service to guests and home owners.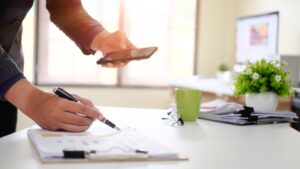 Question 3: "What is your process for cleaning and disinfecting?"
iTrip Park City Answer: Cleaning services are taken seriously at iTrip Vacations Park City. Enhanced cleaning is and should be expected from all property managers. A clean property is the #1 most important amenity in our post-COVID world – it is imperative to have a professional service with a CDC-approved property procedure and process, which we do!
Each home has an assigned, professional cleaning crew trained to follow the iTrip cleaning SOP (standard operating procedures). Each uses our integrated app, which provides custom cleaning templates, real time status updates, damage reporting and more. Additionally home owners have the added benefit of specifying any special requests that the cleaners will follow (for example, please put the TV remote in the basket on the coffee table).
Triple sheeting is a standard for all iTrip Park City properties. Triple sheeting is a technique where three sheets are used to make a bed, instead of a duvet cover or bedspread. The first sheet is placed on top of the mattress protector and can be a fitted or tucked in flat sheet. Next is a flat sheet which lays between the guest and the warmth layer (blanket/insert).  All linens are professionally washed between guests at an off-site facility.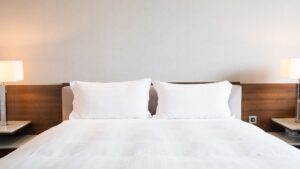 Question 4: "Do you have a linen program /  linen rentals and what does it cost?"
iTrip Park City Answer: Absolutely! iTrip Park City has a linen program which includes resort style triple sheeting, towels and kitchen linens. Our resort style triple sheeting option ensures that every home is stocked with hotel-quality linens. All bedding is washed between guests at an off-site facility.
As part of the iTrip standard all linens must be in excellent condition – free of stains, holes, fraying, pilling etc. When an item is worn out and is no longer up to standard, fresh replacements are provided and the old linens are donated to a local animal shelter. There is no extra charge or fee for the new items, they are included in the linen program. Our linen program makes it easy to maintain a high quality guest experience, which in turn equals better reviews for your home! Contact a member of the iTrip Park City team for current rates.
Question 5: "How do you know the status of cleaning for each property?"
iTrip Vacations Park City Answer: Through our integrated cloud-based systems, real time alerts are received when cleaning teams arrive and when they finish cleaning. The team uses a room-by-room template to ensure everything the owner cares about is taken care of and thoroughly cleaned and inspected. These alerts are sent to all members of our team – they're especially helpful to our guest services team during peak seasons when requests for alternate check in / check out times are high.
Question 6: "Is there a separate process for inspecting the cleaning that was performed to ensure everything is guest-ready?"
iTrip Park City Answer: Yes! This is a critical step in ensuring that nothing is missed during the cleaning and disinfecting process. Also, the inspector provides a room-by-room custom setup to ensure the home is prepared to your specifications.
For more information on finding the best Park City property management please visit Park City's Best Property Management Company.
Park City is a perfect year round destination teeming with seriously fun activities that will keep you entertained and active during your summer break! In this post, we will take a look at 5 Seriously Fun Summer activities in Park City!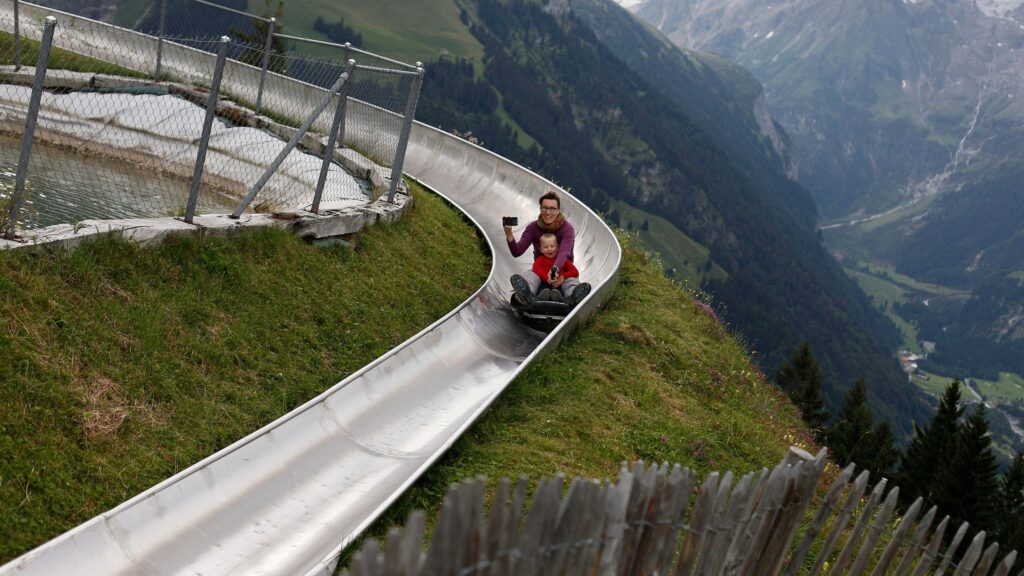 1. Alpine Coaster and Zip Line: If you are looking for a serious thrill, the Alpine Coaster and Zip Line should be at the top of your list! Both of these attractions are located at Park City Mountain Resort, where you can speed down the mountain on a unique coaster or fly through the air on a zip line. The vista of verdant woods and majestic mountain surroundings is awe-inspiring & unforgettable.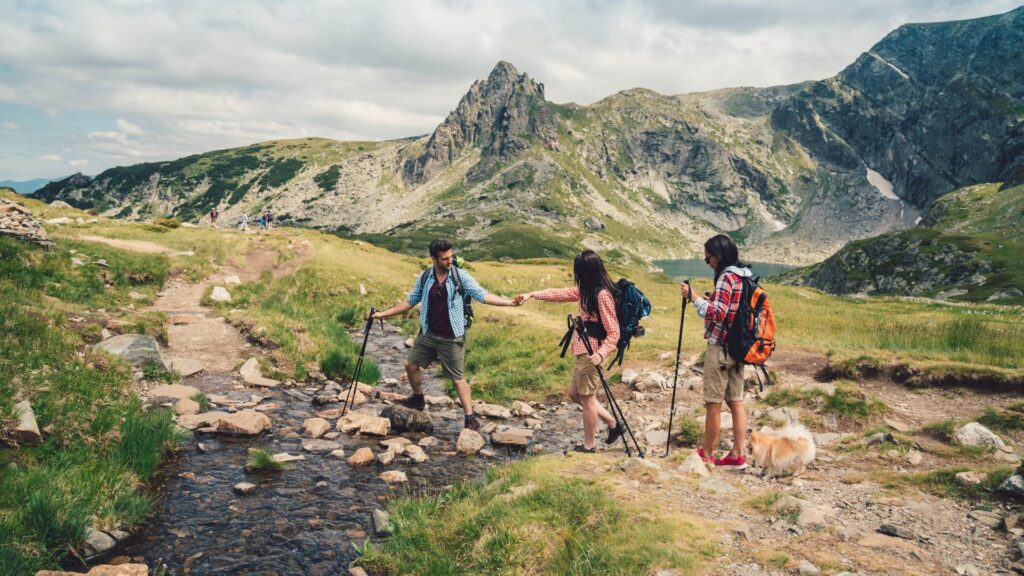 2. Hiking: Park City hiking is seriously fun; there is a wide variety of terrain and breathtaking vistas around every corner. The Wasatch mountains are adorned with breath-taking trails and picturesque landscapes, burbling streams and local wildlife.  Take a break from the hustle and bustle of city life and head to the trails. You can hike through forests, waterfalls, and scenic viewpoints. The most popular hiking trails include the Park City Summit and the Quarry Mountain Trail. There are several online apps (like alltrails) which allow you to set your ideal parameters and can guide you to your perfect hike!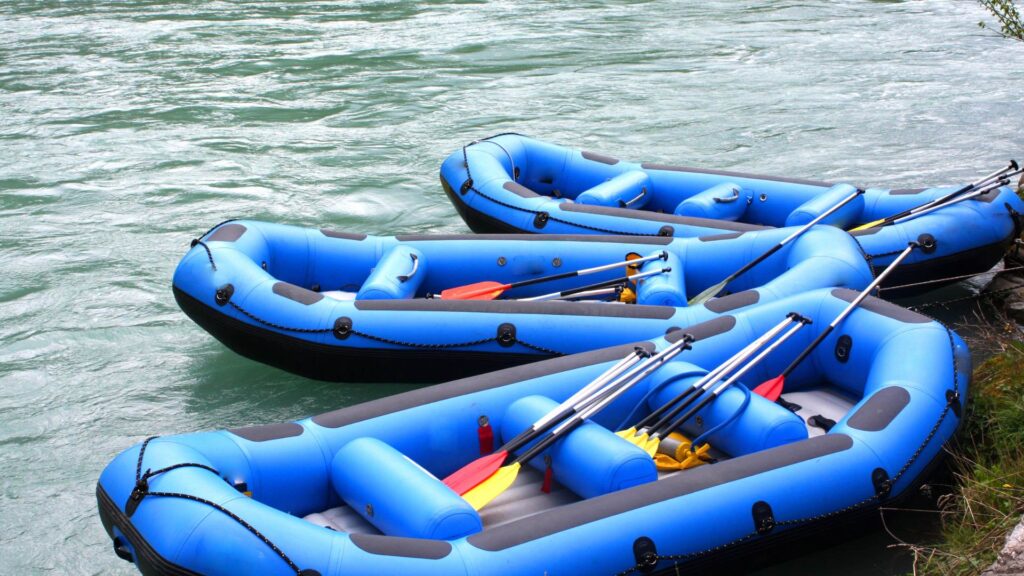 3. River Rafting: River rafting in Utah is serious – seriously fun! Park City has easily accessible waterways like the Weber and Provo River, which are perfect for river rafting and tubing! There are several companies in the area that offer guided tours and tube rentals. Spend an afternoon on the river enjoying the beauty of nature while battling thrilling rapids. River rafting is a perfect activity for groups of friends or families seeking a fun outdoor adventures!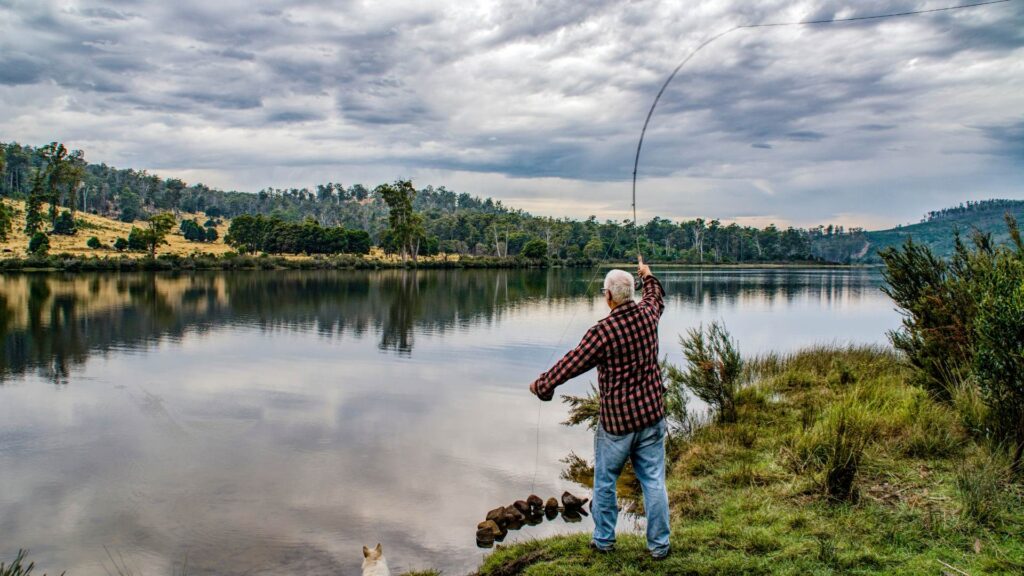 4. Fishing: Whether you are an experienced angler or a beginner, Park City has excellent fishing opportunities for everyone. The pristine rivers and waters in the region are stocked with rainbow, brown, and cutthroat trout. Local fishing guides provide equipment and expertise to help you have a memorable and enjoyable fishing experience.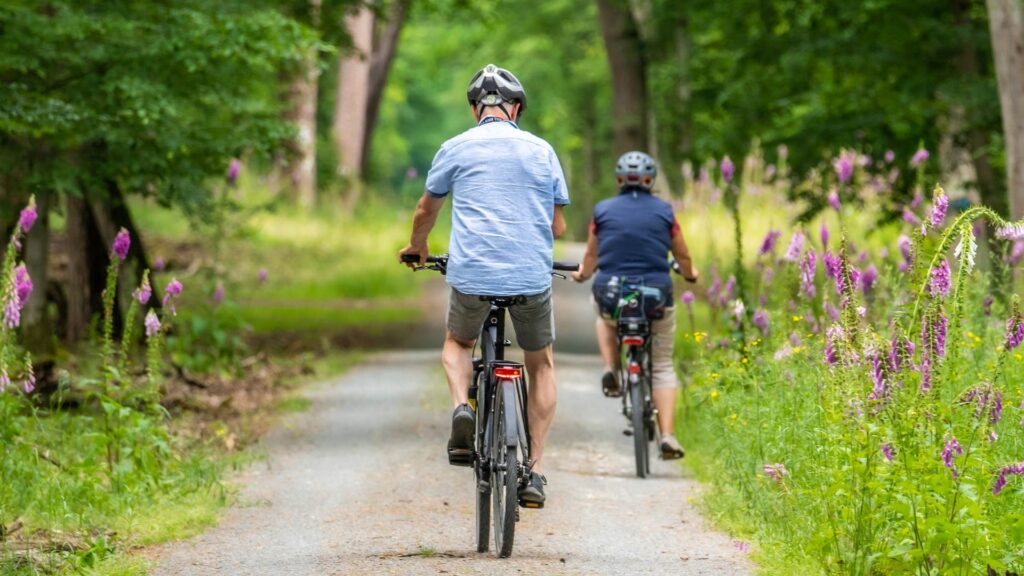 5. Bike Riding: The bike riding in Park City is a great way to enjoy the warmer months – visitors will find that there are trails and paths for all levels of riders. From off road mountain bike trails to smooth city trails, there is something for everyone!  The city also has a well-organized mountain bike park that offers beginner, intermediate, and advanced trails. The various mountain trails are easily accessed from the chair lifts at the local ski resorts; difficulty levels vary from downhill bike riding to cross-country riding, all of which deliver an adrenaline-filled experience.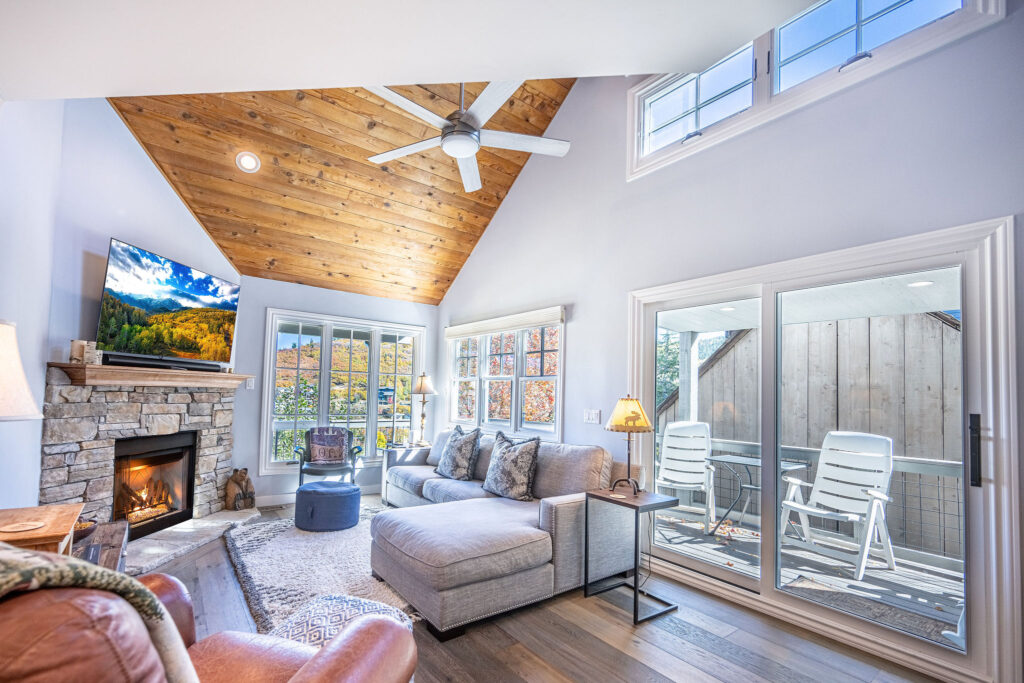 Whether you're visiting from out of town or just enjoying a staycation iTrip Park City is here to help you plan your perfect Park City Vacation – from vacation home rentals to free included seasonal activities we would love to help you reserve your best vacation ever!
Park City, Utah, is indeed a summer haven for outdoor enthusiasts seeking adventure. From alpine coasters, zip lines, hiking, river rafting, fishing, and bike riding, the activities are endless and will cater to thrill-seekers of all ages. Head to Park City this summer and try out these activities for a memorable and enjoyable time surrounded by the captivating scenery. Don't waste a minute; make Park City your next summer vacation destination!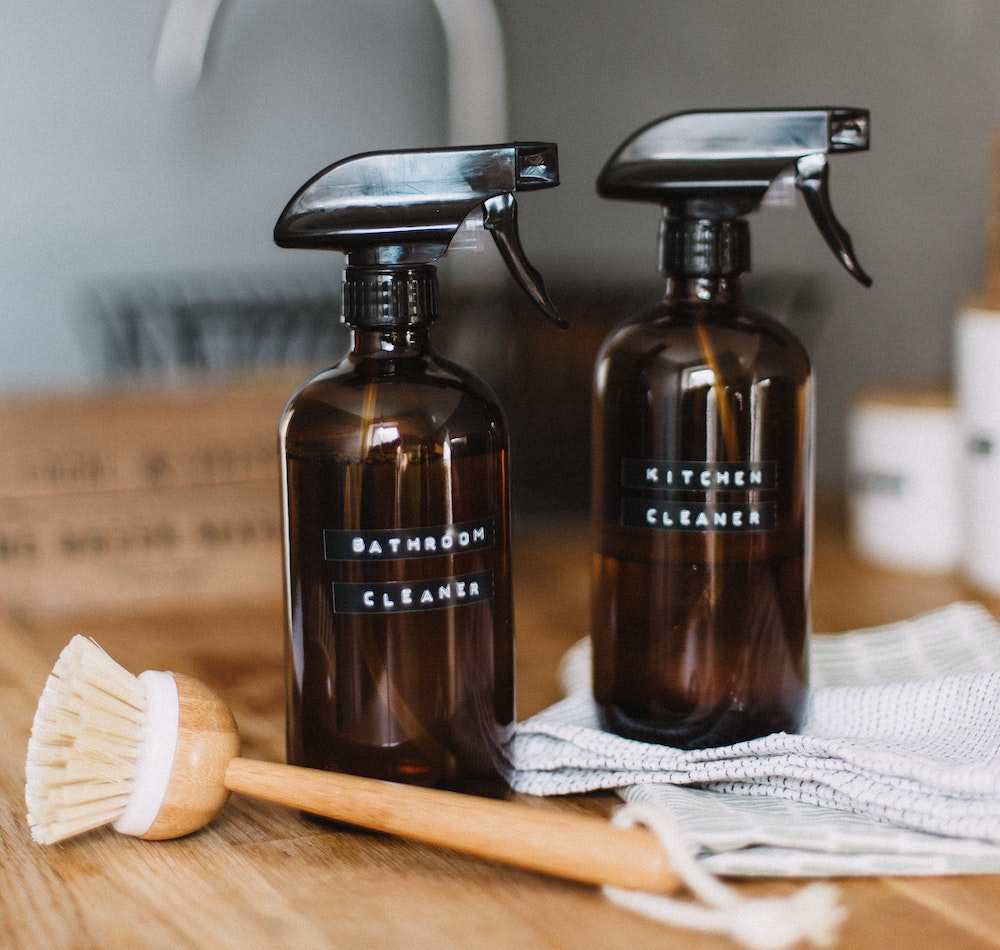 Read Next →
6 Important Vacation Rental Cleaning Questions To Ask Your Property Manager
Categories: Park City, Park City Home Owners, Park City Property Management, Park City Vacation Homes, Vacation Homes Park City
Park City Summer Family Favorites (part 1)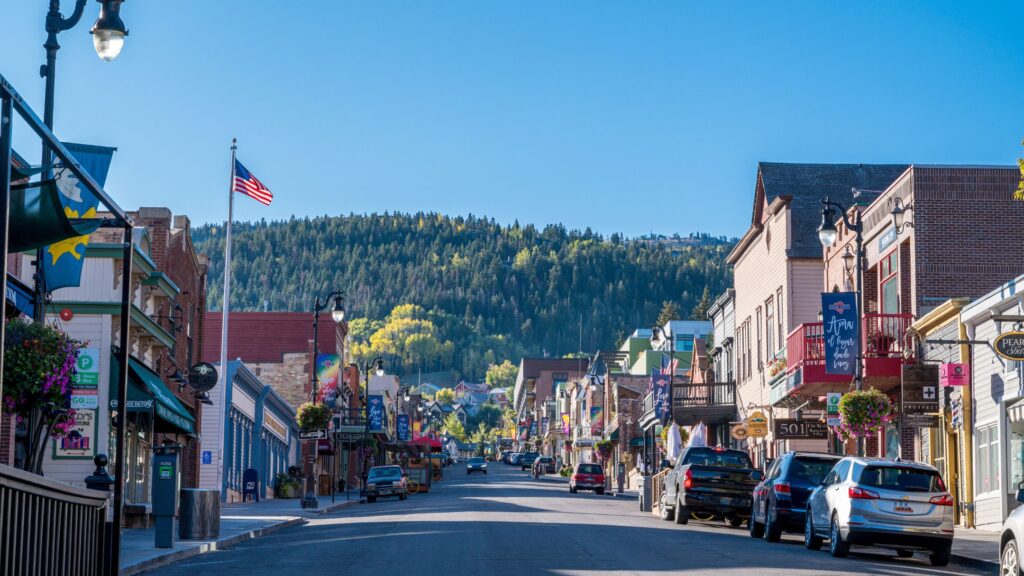 Park City is a beautiful mountain town known for its world-class ski resorts, golf and picturesque scenery. We polled the kids of iTrip (all 10 of them) about their favorite local summer spots and after much deliberation, this is their "locals guide to Park City". We hope you'll agree that there's something for everyone – from scrumptious donuts to exciting alpine slides, Park City has so much to offer for families traveling with children. In this blog post, we will take a closer look at the top five kid-approved Park City spots that are a must-visit on your next family vacation.
Favorite Donut Shop – Mirror Lake Donuts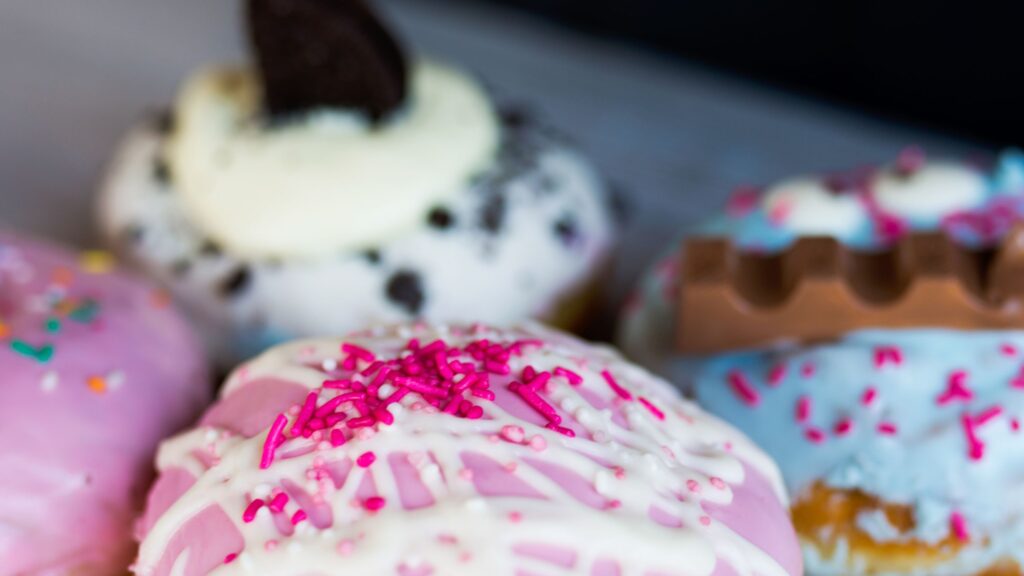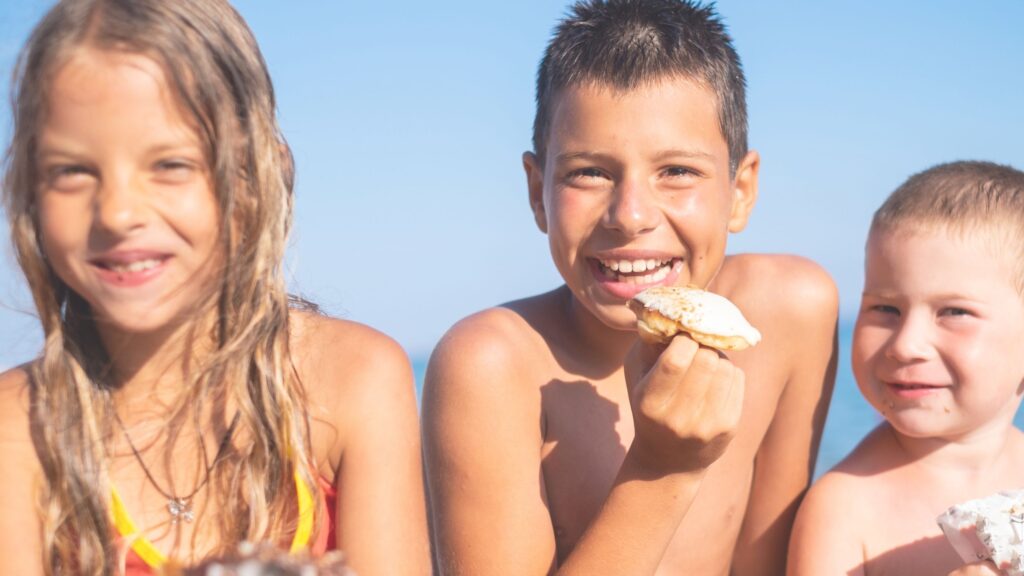 Aiming to be the favorite Aunt? Then start your summer day off right with a delicious treat from Mirror Lake Donuts. Located just outside of Park City (in Kamas Chevron) is one of our favorite spots for a sweet treat! Their HUGE, homemade donuts are the perfect way to boost your energy before a day full of exploration. Some of our favorites are their apple fritters, all things sprinkles and their classic glazed donuts are a classic! Be sure to check them out on instagram for their hours and unique weekly flavors: instagram.com/mirrorlakestation
Pro-tip: Go early or give them a call and order ahead of time!
Favorite Stroller Friendly Hike – McPolin Farm Nature Trail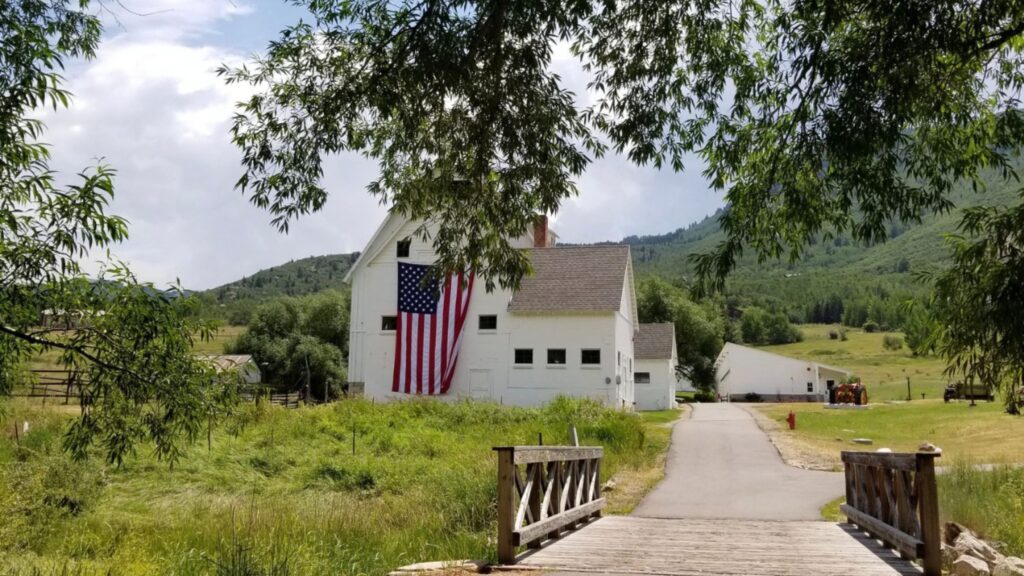 Get your kids out in nature by taking a hike on McPolin Farm Nature Trail. This stroller / wheelchair friendly, easy-to-navigate trail is perfect for families who want to enjoy the great outdoors without feeling overwhelmed. It's perfect for kids of all ages and can take as long as you'd like (when the kids were little their favorite thing was to scooter over the bridge and up/down near the barn). With stunning views of the surrounding mountains and plenty of wildlife to spot, your little ones will be entertained for sure! The trailhead is located just a short distance from the center of Park City, making it a convenient activity to do during your trip.
Pro-tip: Be sure to follow the signs for the parking lot – It can be a little confusing as it's on the opposite side of the street from the white barn; there's a tunnel that goes underneath to the park.
Click for details: visitparkcity.com/listing/mcpolin-farm-nature-trail
Favorite Thrill Ride – Alpine Slide at Park City Mountain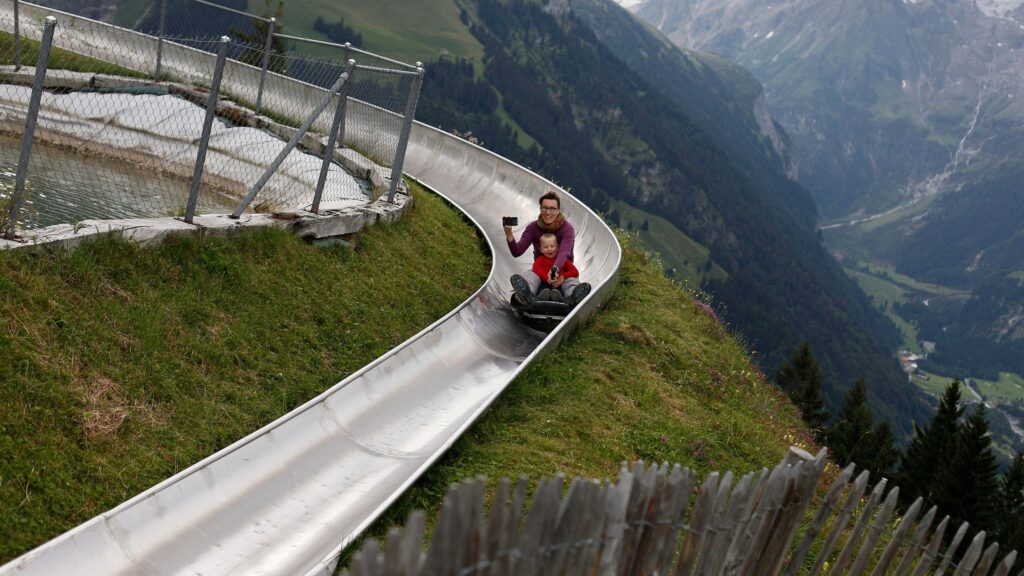 The alpine slide is a unique hybrid of a rollercoaster and a slide. Our kiddos love the ride up the Payday Ski Lift almost as much as the coaster itself! This is perfect for all levels of thrill seekers – each driver can control their speeds down a 3,000-foot track, taking in the stunning scenery as they zoom down the mountain. Whether you're a daredevil or just looking for a fun time, this activity is perfect for children of all ages!
Pro-tip: Check their site for hours, pricing and rider requirements
parkcitymountain.com/explore-the-resort/activities/summer-activities/alpine-slide.aspx
Favorite Fast Casual Dining – Main Street Pizza & Noodle
For a delicious, kid-friendly meal, head to Main Street Pizza & Noodle. They serve up a variety of creative noodle dishes and mouth-watering pizza pies. We love the BBQ pizza and the kids menu has lots of choices to please even the pickiest of eaters. The casual atmosphere and quick service make it a great spot for families on the go. Plus, they have a nice selection of craft beers and wine by the glass which makes it a great option for parents looking to unwind after a busy day.
If the restaurant is too busy order ahead and take it to the nearby city park: mainstreetpizzanoodle.com
Pro-tip: Order smaller sizes of a couple different pizzas to get a good sampling!
Favorite Toy Shop – JW Allen & Sons Toys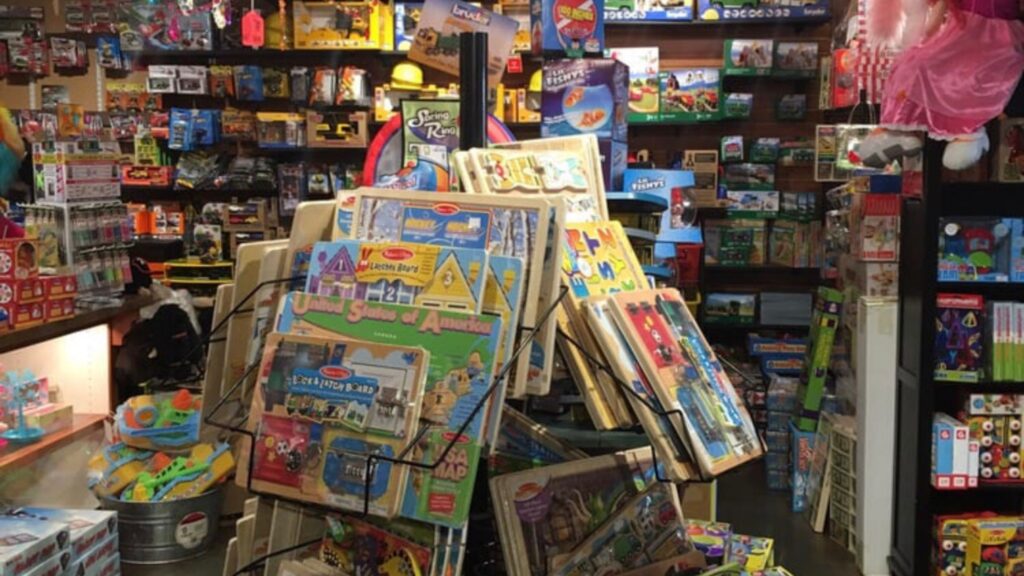 If you're looking for a toy shop that will provide a nostalgic, magical experience for your kids, this is the place to go! Located in Kimball Junction, Park City (closer to the freeway) this is our go-to toy shop. This is a cute little store that carries everything from Legos to the family board games to old-fashioned candy (remember zotz, button candy, pop rocks)We love the super friendly staff too! www.facebook.com/parkcitytoystore/
Pro-tip: Have the littles save their money for a budget friendly shopping trip:)
Follow us on social for Part 2 https://www.instagram.com/itrip.pc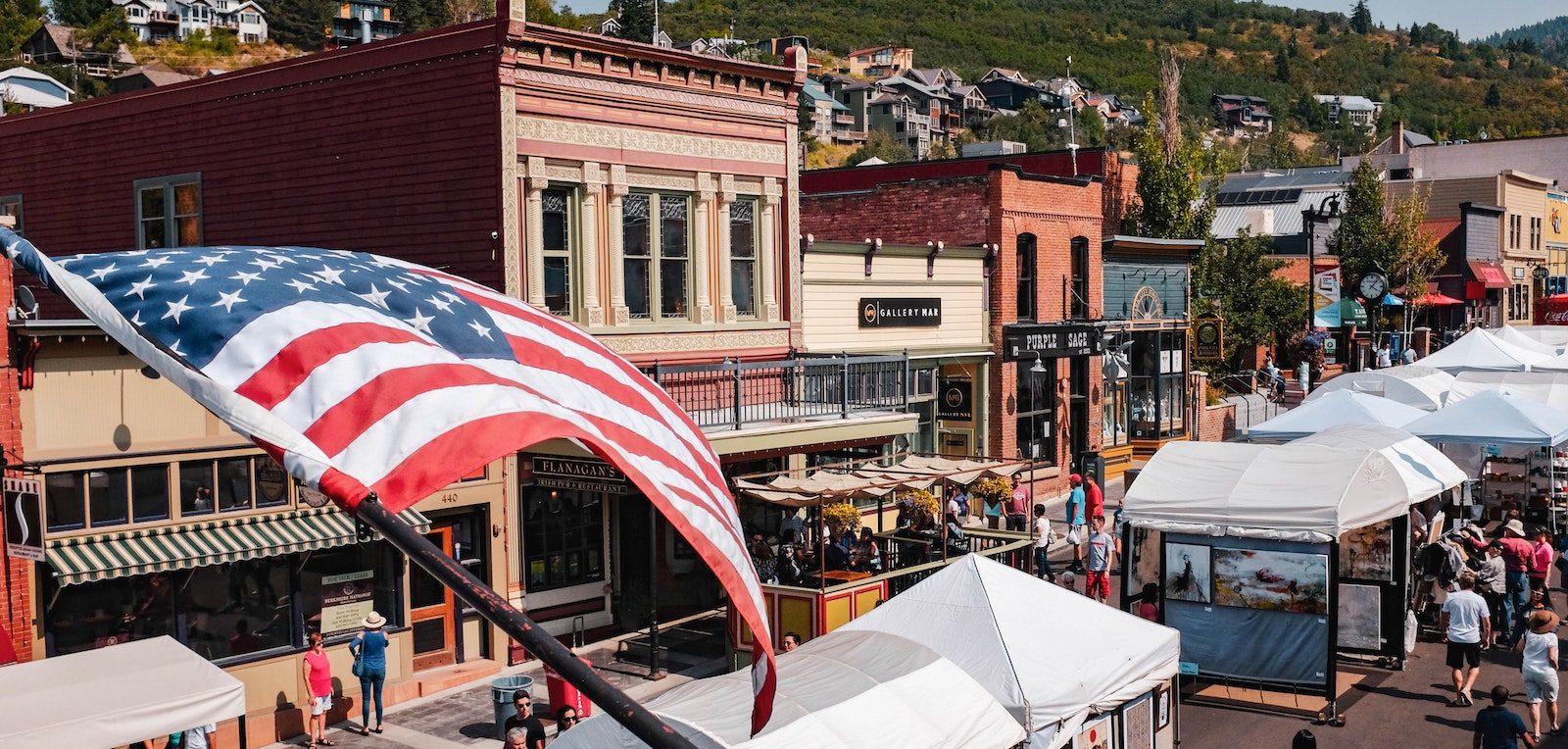 ← Read Previous
Park City Vacation Rental Demand Expected To Boom Summer 2021
Categories: Park City, Park City Home Owners, Park City Vacation Homes, What's Happening in Park City