The best-located home in Park City is nestled against the mountain right at Park City mountain. You will love this two bedrooms and two bathrooms condo that is located right in the heart of Park City. Imagine your ski vacation filled with adventure and you don't waste any time traveling back forth to the slopes. You literally walk out the door and onto the slopes. The best ski-in/ski-out location you can find in Park City.
As soon as you arrive at this condo you will be greeted with the ease of staying with iTrip Park City. The home is equipped with an electronic lock so you can start your vacation as soon as you arrive at the Village at Park City. When you open the front door of the home, you are greeted with a warm remodeled interior. The main living area has a spacious living room with a glowing fireplace. Not only is this home the best-located home in Park City it is also spacious and beautiful. The perfect place for a family reunion or a weekend getaway with friends.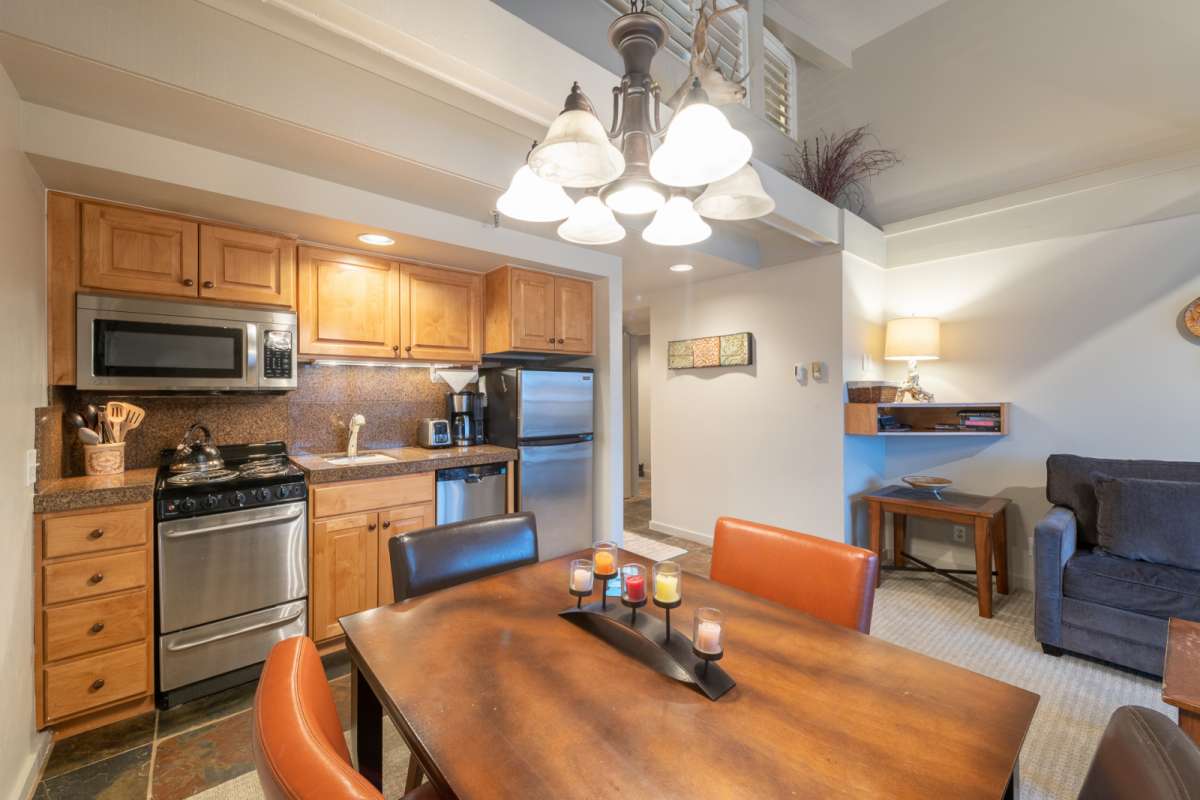 The home does feature a full kitchen so you can cook as many meals at home as you'd like. Or you can easily walk to the many restaurants and bars that surround the home. My favorite local restaurant that is easy to walk to is The Hungry Miner, it's a great little place to stop and grab a cup of coffee and an excellent breakfast. If you'd rather stay in, the home has a nice dining table with enough seats for four people. You can easily have your groceries delivered to the home before you arrive. Find out more about grocery delivery in Park City here. 
This home is the perfect ski-in/ski-out home. The deck overlooks the slopes that you will tackle during the day. But it is also an amazing location in the summer. Even when the weather is warm, this is still the best-located home in Park City. Park City Village has so many summer activities you will never want to leave the mountain. You can take the ski lift up the mountain in the summer and hike or mountain bike downhill. Or play on the epic Alpine slide and coaster, truly a one of a kind vacation.
When the sun goes down and you are ready to head home, you will welcome the comfy queen-sized bed in the bedroom on the main floor. This spacious master bedroom also has a tv and an en-suite bathroom. If you are traveling with guests, there is another bedroom and bathroom upstairs. This huge bedroom has its own tv and comfy sofa where you can relax after a long day outside. There is also a king-sized bed in this upstairs bedroom so you can get a great night's sleep before heading back out to the mountains.
Endless amenities
Outside the home itself, there are plenty of amenities for you to enjoy during your time in Park City. The Lodges at Park City were the home to the Olympics in 2002. Now there are still endless amenities that were built for the Olympics for you to enjoy. There is a nice fitness center for your use during your time in Park City. There are also multiple hot tubs to warm up and soak your sore muscles. There's nothing better than relaxing in a hot tub while it is snowing all around you! Take advantage of the ice skating rink and don't miss this great family activity during your stay. If you visit during the warmer months, there is also a pool to help you cool off.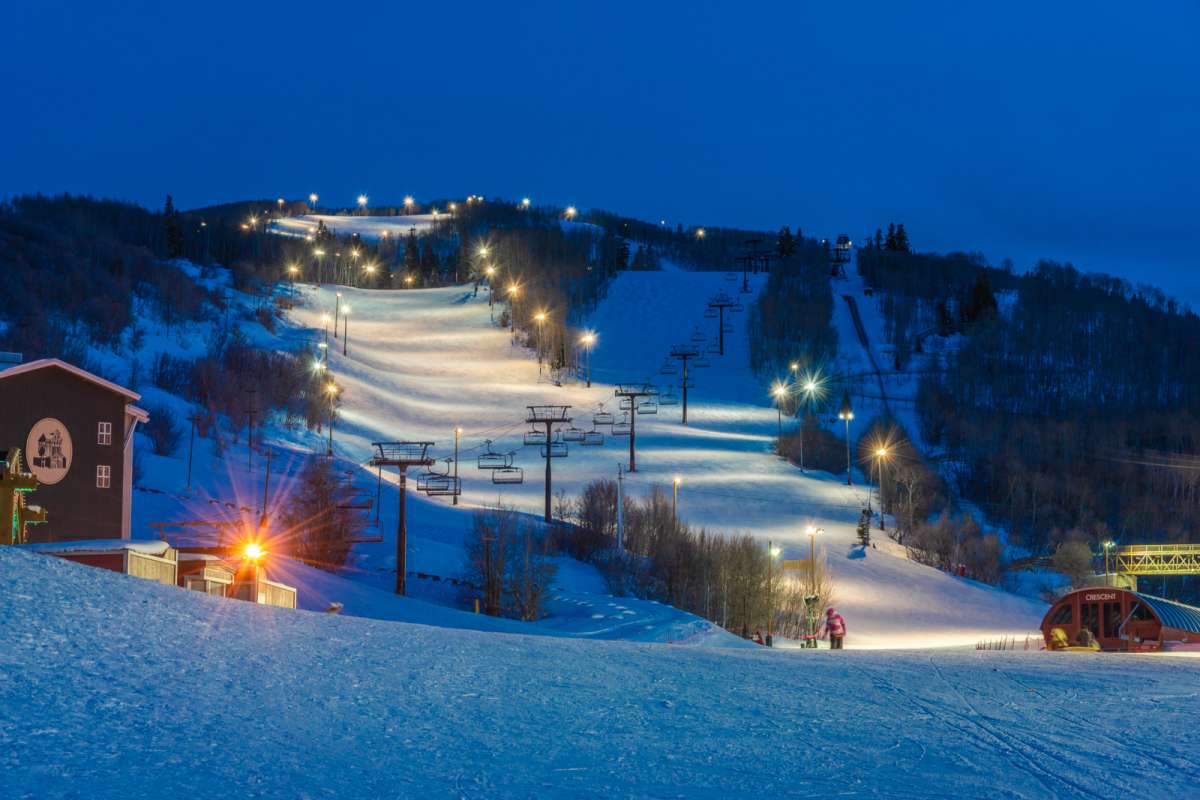 The Lodges also have a few ski shops in case you forgot some of your gear or you'd like to rent gear. This is another reason why this is the best-located home in Park City. You can even pick up discount lift tickets here. If you wish to visit the infamous Main Street, it is easy to hop on the Park City bus from the front of the Lodges. The bus system is completely free in Park City so don't be afraid to take advantage of it during your stay.
Overall this is a great place to stay. You will love the home and you will be amazed at this location. It is by far the best-located home in Park City. iTrip has increased all of their cleaning standards and I can say without a doubt this home is safe, clean, and ready for you to stay! To book this amazing home or to find more information you can view it on the iTrip link here.
Stay Safe While You Travel
We are all adjusting to a new normal. As we learn new ways to live and travel grocery delivery services will play a large part in helping all of us social distance. Use these excellent grocery delivery services in Park City to help you stay safe. You can also find 9 other tips on staying safe in the new normal here.
Traveling to Park City? Consider booking with iTrip Park City. With 75+ properties, 9 years of property management experience, and industry-leading tech; you're sure to find something fantastic that suits your needs. iTrip Park City follows a strict protocol consistent with CDC guidelines for cleaning and disinfecting each property under our care. Click here to view iTrip Park City's cleaning SOP.